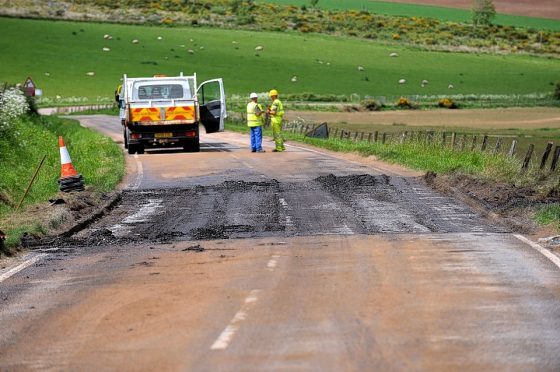 Moray Council has agreed to reserve more than £5million for improvements to one of the region's most notorious roads.
The B9016 Buckie to Keith route acts as a link between the A96 Aberdeen to Inverness trunk road and the A98 along the coastline.
Councillors believe the redesign of the B9016 is vital to the development of Buckie harbour as a thriving port – but say its reputation for accidents needs to be addressed before directing increased traffic along it.
Since 2013 the B-road has been the scene of six crashes, one of which was fatal and another serious.
The route shortens the journey between Keith and Buckie by more than three miles, and could play an important role in helping Buckie Harbour evolve into an offshore windfarm support facility.
Moray Council's consultancy manager, Dave Gowans, said bringing the works forward would require "significant adjustments" to the local authority's capital plan.
He recommended the scheme be refused as traffic volume along the B9016 is not sufficient to qualify it as a priority.
However, Buckie member Gordon McDonald argued that safety was the primary issue the council should bear in mind.
He said: "The A98 road will become increasingly important as Buckie Harbour is redeveloped, and the B9016 will see increased traffic along it.
"This is not about improving journey time, it's about safety – and the record on the B9016 is appalling."
Mr McDonald cited a police report that identified the route as having several accident blackspots.
He added: "It's necessary that we bring this outdated route up to date, it's extremely important for Buckie in terms of attracting investment.
"We need to make people aware that we are willing to put forward the infrastructure to help them get there."
Mr McDonald successfully argued that the £5.07million required for upgrades be allocated into the council's capital plan so that it can be accessed when schemes to improve the road are formulated.
His motion was seconded by council convener Allan Wright and agreed by all members.
In August a motorcyclist travelling along the treacherous stretch sustained serious head injuries after colliding with a purple Mazda 3 at Croft of Ryeriggs near Aultmore.
He was airlifted to Aberdeen Royal Infirmary for treatment.