The wrecks of two "rare" experimental anti-torpedo ships used to protect Navy vessels from air raids have been discovered in Scapa Flow in Orkney.
Experts know very little about how Anti-Torpedo Close Protection Pontoons worked as they were only used for barely over a year in the early years of the Second World War and few were ever built.
Diver's carried out surveys of the wrecks near Orkney last year on behalf of Historic Environment Scotland.
The vessels were first brought to the attention of the authorities by Hazel Weaver of the MV Valkyrie after they were dived on by Rob Baxandall.
"Archival research indicates these are the remains of Anti-Torpedo Close Protection Pontoons, an experimental protection device used for close protection of naval vessels at anchor in Scapa Flow from attack by aircraft-launch torpedoes. The pontoons were only in operation in Scapa Flow for 13 months – between March 1941 – April 1942 – and few were brought into service.," said Sean Page of the Archaeology Institute, University of the Highlands and Islands based in Kirkwall.
"As such they represent a rare, frequently mis-identified heritage resource, for which very little is known about their operation.
Had the site not been reported, a unique heritage asset would have been overlooked and the identity of similar vessels would have remained unconfirmed."
Historic Environment Scotland commissioned ORCA and SULA Diving to conduct side-scan sonar and archaeological diving surveys in 2015 of the two wrecked vessels located off Flotta Island.
Meanwhile a team of divers discovered a wartime torpedo lying on the Scapa Flow sea bed in Orkney at the weekend.
The divers were carrying out a survey for Orkney Harbour on Saturday when they made the shock find.
It was reported to the Shetland Coastguard who have now contacted the Explosive Disposal Unit of the Navy's Northern Diving Group at Faslane.are due to arrive this week to deal with the device.
A spokeswoman for Shetland Coastguard said the torpedo appeared to be about 70 years old andwas lying in about 100 feet of water. It was not near a wreck and a safety warning was being issued to divers.
Scapa Flow, now one of the world's most popular diving destinations, was home to the British Grand Fleet during the First and Second World Wars.
Following the German defeat in WWI, 74 ships of the Kaiserliche Marine's High Seas Fleet were interned in Gutter Sound at Scapa Flow pending a decision on their future in the peace Treaty of Versailles.
On 21 June 1919, after nine months of waiting, Rear Admiral Ludwig von Reuter, the German officer in command at Scapa Flow, made the decision to scuttle the fleet.
At least seven of the scuttled German ships, and a number of sunken British ships, can be visited by scuba divers.
During WW11, Scapa also saw one of the iconic attacks of the conflict.
On 14 October 1939, under the command of Günther Prien, U-47 penetrated Scapa Flow and sank the battleship HMS Royal Oak anchored in Scapa Bay. Of the 1,400-man crew, 833 were lost. The wreck is now a protected war grave.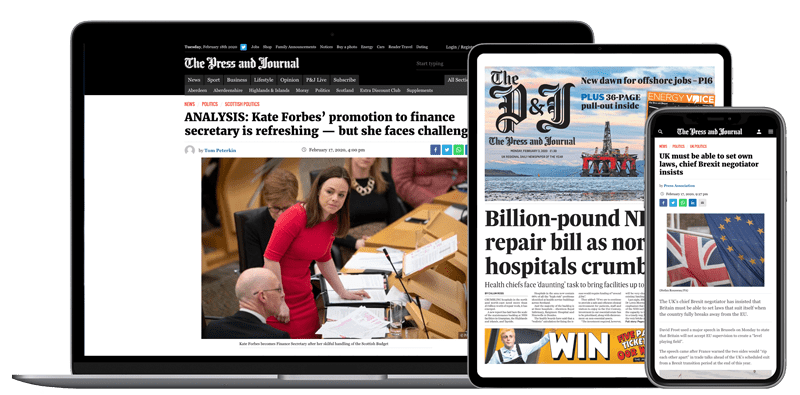 Help support quality local journalism … become a digital subscriber to The Press and Journal
For as little as £5.99 a month you can access all of our content, including Premium articles.
Subscribe