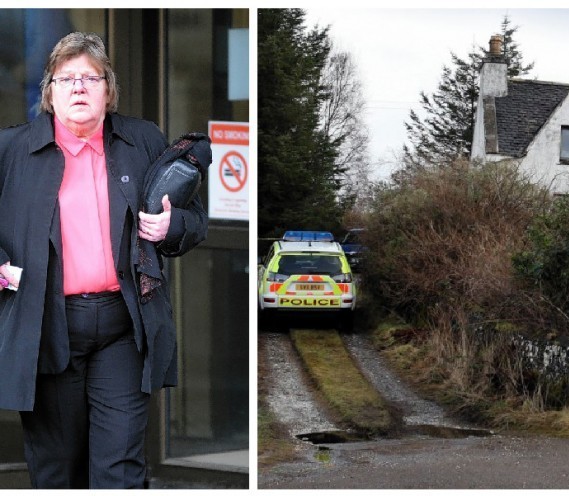 A woman who claims she has no memory of battering her husband to death has failed in a bid to have her prison sentence cut.
Sandra Bruce was jailed for life for murdering her paramedic partner Norman by repeatedly kicking, stamping and jumping on his head and body.
The brutal attack was carried out at the couple's home on Skye.
The judge who sentenced her, Lord Armstrong, the judge who sentenced her, ordered that the former secretary should serve a minimum of 15 years in prison.
Lawyers acting for the 61-year-old challenged the decision at the Court of Criminal Appeal in Edinburgh claiming the sentence was excessive.
But three judges have now dismissed her appeal.
Bruce had denied murdering her 64-year-old husband on February 8 and 9, 2014 at Tigh Rob, Upper Breakish but was found guilty after a trial.
The couple had been together for about 20 years and had eventually married.
A post-mortem revealed that Mr Bruce had sustained numerous injuries and suffered 20 fractures to the rib cage and neck consistent with blunt force trauma.
The injuries were likened to those seen in car crashes, or a fall from a considerable height.
Mr Bruce was also found to have suffered scratches to his torso which appeared to have been caused by fingernails being dragged across his body.
Bruce called the emergency services who arrived to find her in "a state of distress and intoxication".
Scotland's senior judge, the Lord Justice General, Lord Carloway, heard Bruce's appeal with Lady Paton and Lady Clark of Calton.
He said she and Mr Bruce "were in the habit of drinking heavily".
Lord Carloway said: "The state of their house after the discovery of the body was described by those involved as involving an appalling level of squalor."
He said there was a history of domestic violence by both Bruce and her husband and that on February 8 they spent most of the day drinking in bed.
Bruce remembered that at some point during the night her husband got up to go to the toilet, but her next recollection was of finding him following the attack.
Lord Carloway said: "Exactly what occurred during the course of the night essentially remains unknown."
He added that in fixing the minimum term of the life sentence the sentencing judge had taken into account that Bruce had no criminal history, had never served a prison sentence and her employment record and age.
He also said it was clear from authorities that the lower end of the scale for punishment parts in "unexceptional cases" of murder was now about 14 years and that Bruce's sentence was not excessive.
Her counsel, Brian McConnachie QC, had argued that the court had not taken sufficient account of her personal circumstances.
He said that since she had been in prison she had tried to help others, but still had no recollection of the fatal incident.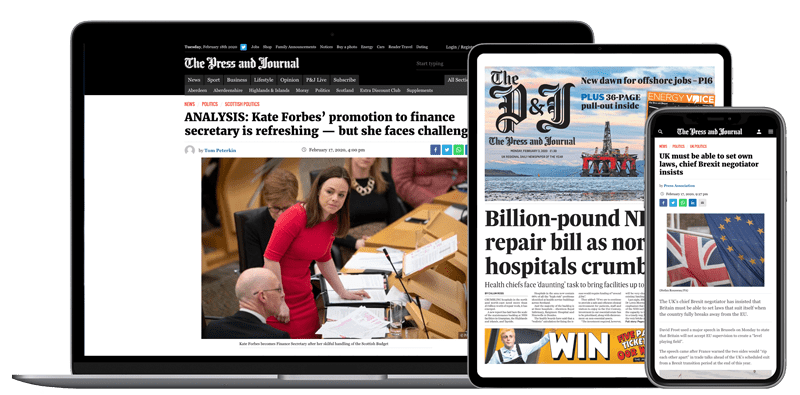 Help support quality local journalism … become a digital subscriber to The Press and Journal
For as little as £5.99 a month you can access all of our content, including Premium articles.
Subscribe