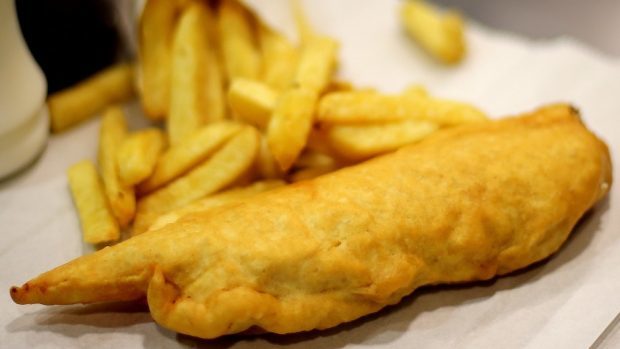 People in Barra have been missing their chips with fish suppers because of a major ferry breakdown.
For the second week running a series of cancellations and disruptions has affected the sea link to the mainland.
It is understood the travel problems may stretch towards the end of the month unless a replacement part is found.
The island's ferry, MV Isle of Lewis, is out of action, with what Cal Mac calls "technical problems."
The ship suffered a major engine breakdown which requires repair.
It is understood she needs a new engine oil cooler but there are none immediately available.
She was forced to turn back to Oban with passengers when an apparent oil leak occurred at sea on April 10, within a fortnight of starting on the route and launching an improved service.
Grocery and essential delivers to the island were stranded on the mainland for days.
Barra airport café ran out of potatoes to make chips as a result.
A note from the café read: "Apologies – no fish suppers tonight due to no food delivery this week. We have the fish but none of our fabulous chunky chips."
"One of the disadvantages of living on a beautiful remote Hebridean Island is we are affected when the CalMac ferry is cancelled or timetable disrupted. We don't get our food delivery."
It warned customers the ferry disruption held up their weekly food delivery so "we may not have all our menu items available" though there was plenty of local fish and home grown produce to choose from.
The MV Isle of Lewis is now languishing in a Clyde ship repair yard waiting for an essential spare part.
A Cal Mac spokesman said: "The technical problem which has led to her being taken out of service requires a replacement part that is proving very difficult to source, but we are doing everything we can to resolve the problem and in the meantime have put contingencies in place to maintain the service."
CalMac Ferries thanked the Barra community for "their patience during this period of disruption and we are sorry for any disruption caused to our customers."