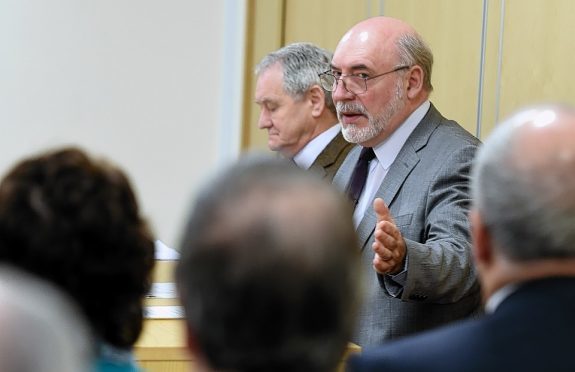 Moray's rural schools could face a fresh closure threat following public talks on how to resolve the council's budget crisis.
The local authority agreed to impose a temporary moratorium on plans to shut down any of its schools, after controversial proposals to axe several small buildings were thwarted in 2014.
But Moray Council leader Stewart Cree said the prospect of closing down some of the region's more aged establishments could rear its head next year as the body comes under growing financial strain.
The authority has been told that it needs to reduce its spending by £14million before the 2017-18 budget to remain solvent.
Mr Cree will drive forward a massive public consultation exercise on how to tackle the council's "enormous shortfall" this summer.
He said: "We will consult on the potential measures that could be taken to balance our budget, and how we could rearrange our services.
"We want people to offer us a steer on what services they want prioritised, and what could be dispensed with.
"We have a very large school estate for the size of the authority, and in some cases are still educating our children in expensive Victorian buildings.
"At the moment any discussion on school closures is constrained by the moratorium, but following May's council elections it will be up to that administration whether to maintain that.
"Parents might well agree that having one modern school in place of three old ones is a good idea."
Mr Cree stressed that council priorities should include caring for Moray's ageing population.
The consultation will take place via public meetings, surveys and across social media.
Yesterday, the council's chief executive urged members of its audit and scrutiny committee to back plans for the wide-ranging consultation on service cuts.
Roddy Burns guided elected members through a local government report penned by the national Accounts Commission body.
Mr Burns said: "We have been successful so far in balancing our budget despite increasing financial pressures.
"But over the next five years we are facing a different proposition.
"There are increasing difficulties in terms of delivering services, with particular demand being created by our growing school estate and ageing population.
"There needs to be a deep engagement with our communities to make sure they are fully involved in whatever decisions are taken."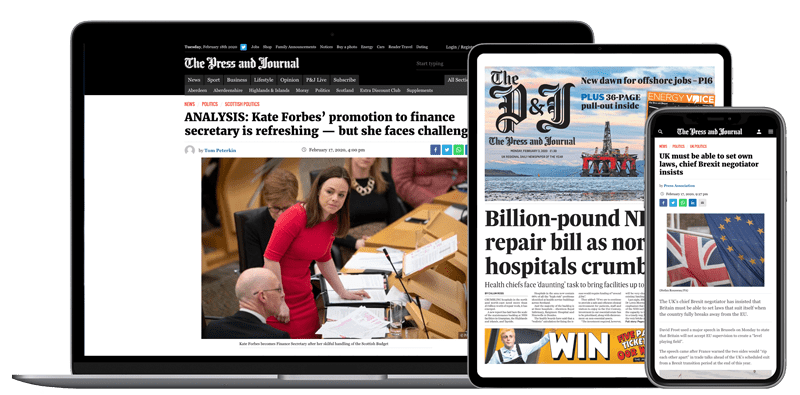 Help support quality local journalism … become a digital subscriber to The Press and Journal
For as little as £5.99 a month you can access all of our content, including Premium articles.
Subscribe