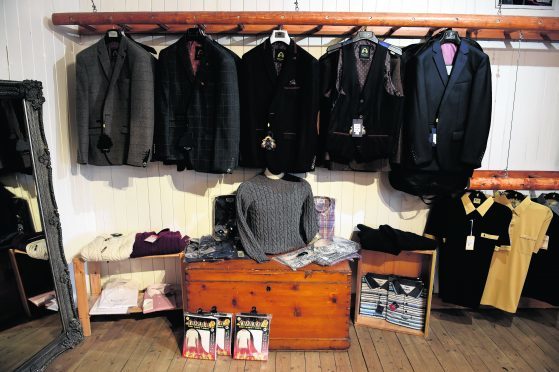 Alison Walker, Tarves born and bred, bought over the family
business in 2004. She tells us about her shop CatWalkers in Ellon and how they make shopping a personal experience.
WHAT IS CATWALKERS?
We are an independent clothing retailer. The fashion house was built and established in February 1902 and has been operated by the same family since 1962.
HOW DID THE BRAND BEGIN?
In 1962 William Skinner was the first family member to own the shop, known then as Skinners. He was the uncle of Aileen Walker so it has now been in the family for three generations.
Several changes have been made over the years – to the building internally and externally, the name and of course the fashions.
WHY IS CATWALKERS DIFFERENT FROM OTHER SHOPS?
We provide our customers with a personal shopping experience and honest opinions while also experiencing new collections and designs.
HOW DID YOU COME UP WITH THE NAME?
The name comes from catwalk, as in fashion, and Walker is the surname of the owners, therefore CatWalkers.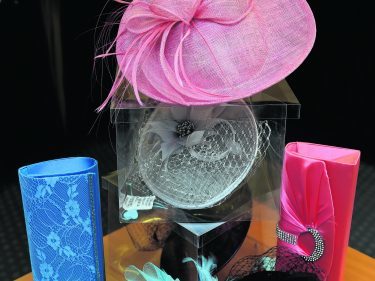 HOW DID YOU GET INVOLVED WITH THE SHOP?
My husband Andrew's mum had the shop before us and we bought it from her in 2004.
I have always enjoyed watching fashion and following trends. After a long spell in the meat industry I was ready for a change.
WHAT SORT OF THINGS DO YOU STOCK?
We stock mainly clothes with accessories like handbags, shoes, fascinators, hats and scarves. The collections of fashions that we have can change from season to season.
HOW DO YOU CHOOSE WHAT PRODUCTS TO STOCK IN CATWALKERS?
I go buying in July and August for the following Spring and Summer ranges. I then go again in January and February for the Autumn and Winter ranges.
We have the opportunity to go to Germany, London, Birmingham, Dublin and even Glasgow. There are showrooms or exhibitions that you can visit depending on the ranges you feel are for your shop.
DO YOU KEEP YOUR CUSTOMERS IN MIND WHEN CHOOSING STOCK?
Customers for me are a big influence, as you can buy some ranges with specific customers in mind.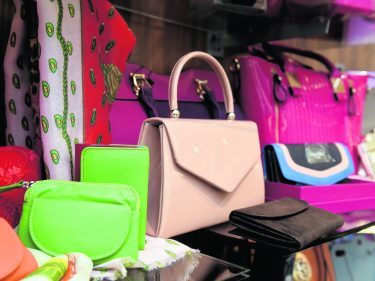 HAVE YOU ALWAYS HAD AN INTEREST IN FASHION?
When the opportunity arose the challenge of fashion felt the right thing to do as I always loved shopping for clothes.
DO YOU HAVE A FAVOURITE PIECE?
Oh too many to say as I love any quirky styles and lots of colour.
DO YOU HAVE A PARTICULAR AIM FOR CATWALKERS IN THE FUTURE?
To keep changing and evolving in the world of fashion.
WHO WOULD BE YOUR DREAM CUSTOMER TO WALK INTO YOUR SHOP?
Elaine C Smith – think of the fun you could have when dressing her in some of our collections.
DO HIGH STREET OR DESIGNER LABELS INFLUENCE YOU AT ALL?
I love Chanel lipstick and perfume. Clothes are for wearing – if it's designer or high street so be it, as long as you feel and look good then does it matter?
HAVE YOU HAD TO ADAPT TO THE RISE OF ONLINE SHOPPING?
There are still customers who want to be given a personal shopping experience.
They may want to buy for a special occasion and want a little help in selecting their garment, so we are there to help.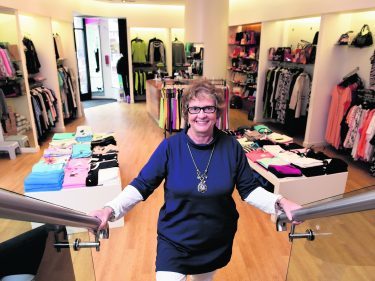 DO YOU HAVE ANY ITEMS WHICH ARE PARTICULARLY POPULAR?
At the moment it is dresses and Robell trousers. Why wouldn't you want to be comfortable in a pair of pull on trousers that can cover all aspects of your lifestyle.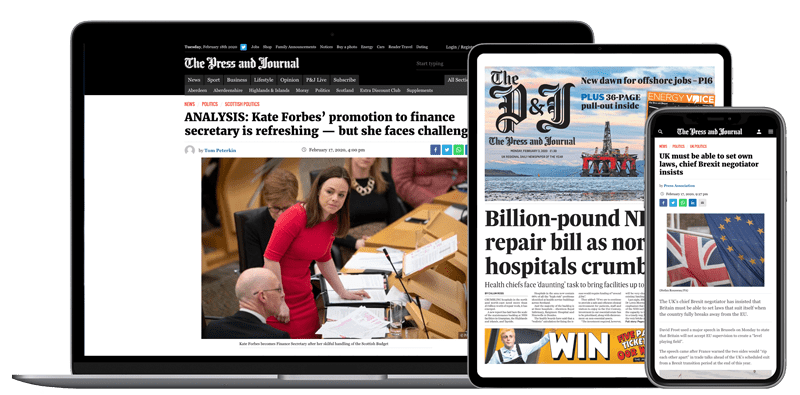 Help support quality local journalism … become a digital subscriber to The Press and Journal
For as little as £5.99 a month you can access all of our content, including Premium articles.
Subscribe