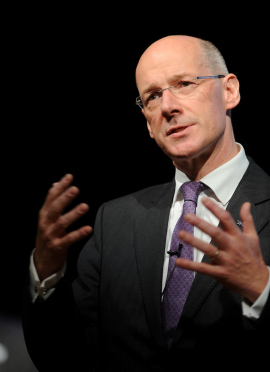 MORAY Council is poised to perform a U-turn on the scrapping of senior teaching posts as part of plans to solve a crisis in its classrooms.
Roles scrapped three years ago as part of budget cuts could be reintroduced to create promotion incentives and attract and retain staff.
The proposals emerged as Education Secretary John Swinney pledged to visit the region to hear first-hand about the teachers shortage.
The local authority currently has 18 vacancies in its primary schools and 39 in its secondaries.
The return of principal teacher roles would apply to primaries only.
Last night, the SNP opposition group's education spokesman Mike Shand said it had been a mistake to remove the posts in the first place.
He said: "We opposed the removal of principal teacher posts when it happened.
"We had grave concerns about the impact on pupils, on staff morale and the effect it could have on recruitment.
"These are the very same reasons that the proposal to reintroduce the posts is being presented.
"Exactly what we said would happen – but at least they are now accepting that and looking to U-turn to a more sensible position."
Councillors will be asked to restore the posts as part of a new leadership structure at a meeting of the local authority's children and young people's services committee tomorrow.
The cost of covering the salary increases for the 22 staff who would be given principal teacher roles is expected to be about £90,000 a year.
Councillor George Alexander, vice-chairman of the children and young people's committee, started teaching when he was aged 40 and hopes the promotion pathway will entice people from other careers.
He said: "We are not exactly reinstating the old system but we are reinstating a system of promotion within the primary school profession.
"I hope people will see these jobs as a stepping stone towards headship. Hopefully it will attract people from outwith Moray.
"It isn't that there aren't people available. There are people in the central belt but they don't want to move up here.
"It isn't that there aren't enough training places because there are places not being taken up."
A report to the committee underlines that not having to use head teachers in classrooms would allow them to focus on leadership and implementing the new Named Person legislation.
Mr Shand said it was essential head and principal teachers were given the time to carry out their extra responsibilities.
Moray MSP Richard Lochhead also already quizzed Mr Swinney at Holyrood about what was being done to get teachers into schools in the region.
Mr Lochhead said: "While the teacher shortage in Moray remains challenging, it is clear that the Scottish Government is committed to working with Moray Council, UHI and the General Teaching Council to increase the number of teachers working in our schools and that is something I very much welcome.
"John Swinney committed to exploring some of the difficulties Moray Council has been having around the allocation of newly qualified teachers. I will be keeping a close eye on how that progresses."
A spokesman for the Scottish Government said: "We are investing £88million this year to maintain teacher numbers at 2015 levels nationally, and secure places for all probationers.
"We have also increased student teacher numbers in each of the last five years, specifically targeting places at the University of Aberdeen."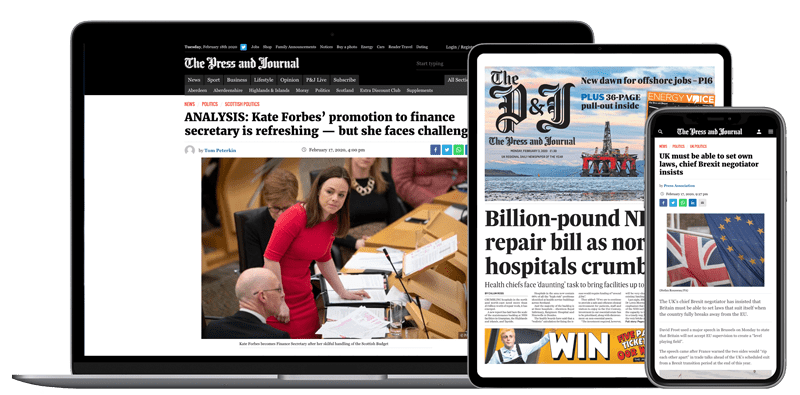 Help support quality local journalism … become a digital subscriber to The Press and Journal
For as little as £5.99 a month you can access all of our content, including Premium articles.
Subscribe