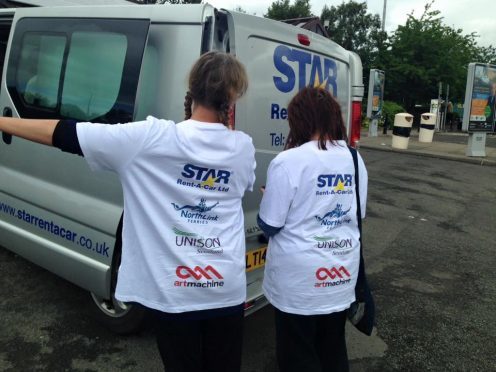 A campaign group from Shetland successfully delivered a van-load of supplies to the Calais refugee camp on Saturday – but only after undertaking a covert mission via Belgium to evade a ban by the French authorities.
The Shetland Solidarity with Refugees team – Jeanette Nowak, Rita Smith, Kaila McCulloch and Bruce McCulloch – boarded the NorthLink ferry on Thursday night and had intended to join a peaceful demonstration against the UK Government on Saturday before joining a Convoy to Calais.
But when they heard that the French authorities had decided – partly due to the trouble caused by football hooligans at Euro 2016 diverting police resources and a fear of major disruption in Dover and Calais – to ban the convoy, the Shetland group vowed to "do our own thing".
In all they spent the equivalent two days at sea and drove over 1,000 miles before arriving back in the islands on Monday morning.
Rita said: "We originally were going to join the convoy but were well on our way into the trip when we got news of the ban and pending disruption.
"We decided unanimously while having a coffee and a leg stretch at a roadside café in Kendall that we must get our aid to where it belonged and if this meant doing our 'own thing' that's just what we would do.
"We headed for Hull and caught the next ferry to Zeebrugge and were determined as ever not to be thwarted by unfortunate political decision making."
The Shetland group didn't go into the fenced-off camp area itself, where Rita said refugees were "herded in like prisoned animals".
"The authorities had forbidden entry – not sure what they thought we were going to do, pass out a few chick peas?"
Driving off having had a glimpse of the camp, Rita said her heart sank.
"I for one don't know just how I would have reacted had I been allowed in to meet these brave, desperate people, hanging onto the belief that somehow life might just get better for them even if it is in a prison-like compound."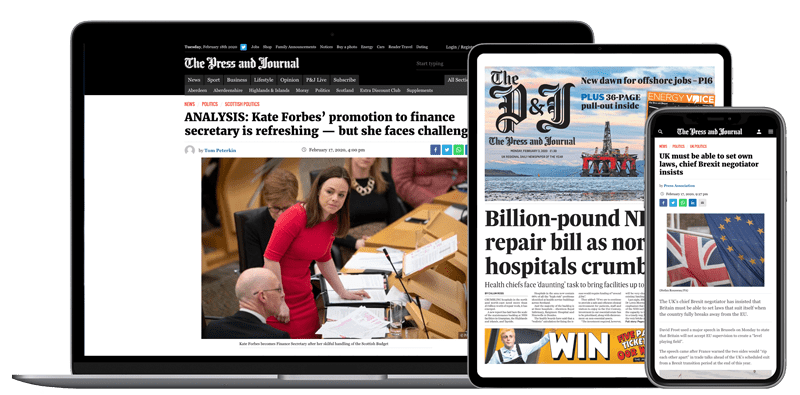 Help support quality local journalism … become a digital subscriber to The Press and Journal
For as little as £5.99 a month you can access all of our content, including Premium articles.
Subscribe