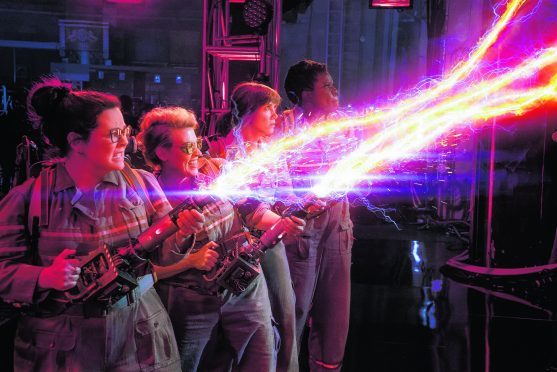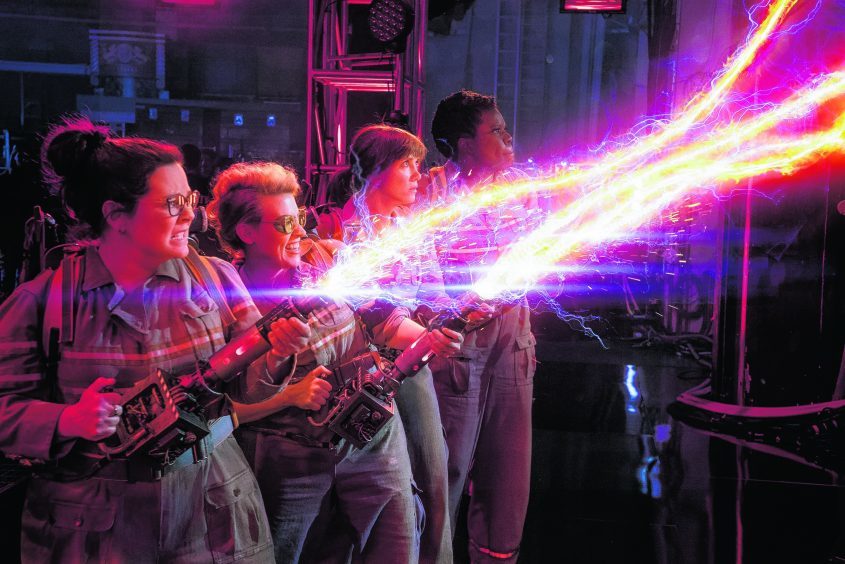 Paul Feig always knew rebooting Ghostbusters would be a challenge, but the American film-maker remains hopeful that his take on the iconic supernatural comedy can be judged on its own merit.
Of the speculation over his decision to cast four comic female leads – Melissa McCarthy, Kristen Wiig, Kate McKinnon and Leslie Jones – the 53-year-old admits he's frustrated that "every time you star women in a movie it becomes the story".
"It just shows how far behind the times Hollywood has gotten," exclaims Feig, who also helmed 2011 hit Bridesmaids.
"I almost don't blame audiences, because they only react to what they've been fed. I think the fact they haven't seen a lot of movies starring women is Hollywood's fault, and I just hope we can get past it being an issue.
"Every time I do a movie, I feel like it's a litmus test. But I get it. This is a giant tent pole and it's important to me that this movie does well to tell Hollywood, 'Look, women can star in these movies – let's break the mould'."
But out of Feig's dream team, who you gonna call?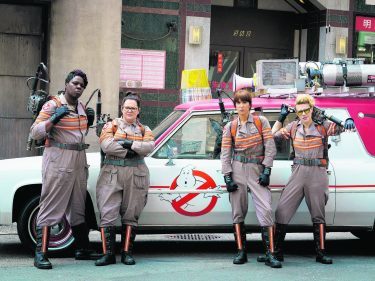 MELISSA MCCARTHY
Reteaming with Feig for the fourth time (previous collaborations include Bridesmaids, The Heat and Spy), Melissa McCarthy takes on the role of Abby, a scientist with a passion for all things paranormal.
"Abby has always been the believer," explains 45-year-old McCarthy. "It doesn't matter if people are making fun of her, which they always have. She's always believed in the paranormal. I love that she's stayed the course, no matter what."
The mother-of-two says the female-led cast "felt right".
"The first time all four of us were doing a scene, it made sense. It was really, really fun."
Adding to the enjoyment is Thor hunk Chris Hemsworth, who plays the Ghostbusters' dim-witted receptionist, Kevin.
Comedy pro McCarthy was impressed – and not just with his looks, stating: "He's one of the best improvisers I've ever worked with. He was saying some of the strangest stuff, completely in character – we had to hold for four minutes while Kristen and I tried to stop crying with laughter. He even started singing once, and I had to stop him… I guess he's just bionic."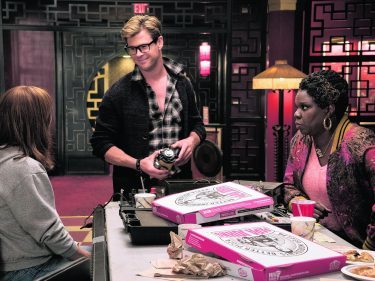 KRISTEN WIIG
Like Abby, Wiig's character Erin believed in ghosts as a child, but as her physics career grew, she realised her fascination with the paranormal was holding her back and hurting her credibility.
"Erin wanted to live a life where she wasn't the weird one, so she left the paranormal world behind and went into academia, becoming a professor at Columbia University," reveals Wiig. "She finds Abby again and meets Holtzmann and Patty. As it turns out, they're these four misfits that find each other.
"I love that kind of story," she adds, beaming.
Of her co-stars, she says: "Leslie makes me laugh so hard with everything she does. I don't even have words for what she does with every line. And Kate's the best. I find her so interesting. She's fearless – she takes chances every scene. She does the unexpected, and it's always funny. I love watching her."
KATE MCKINNON
McKinnon's character, referred to as Holtzmann, has always been an oddball.
"I loved the idea of playing a scientist," muses the 32-year-old actress and comedian. "I like playing a woman character that doesn't revolve around a romance, which is rare in a movie. I'm so glad to have been given that opportunity."
She describes her character "a genius".
"She's the tech geek in all of this, which is usually the geekiest geek. She is in charge of perfecting the machinery that allows them to accomplish this mission. She is an essential creature. She's bizarre, she's freakish, she's full of joy. She is me!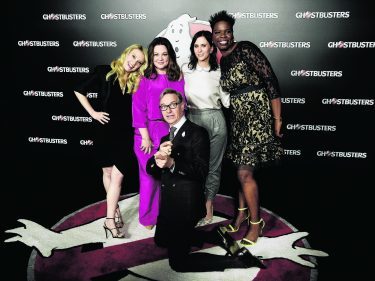 LESLIE JONES
Patty, who was born and raised in New York, is an avid reader when it comes to all things historical and paranormal.
Of her character, 48-year-old Jones says: "Patty brings the normalcy – she reads a lot of books, she's a sponge for facts and keeps her mind open. It was important to me and to Paul that Patty is the one who says what people are going to say in the audience."
But the Saturday Night Live star confesses being cast in the big-screen reboot still feels surreal.
"I keep thinking I'm going to wake up in my apartment in Santa Clarita, where I was before everything happened, and go, 'Seriously, that was a great dream'," she jokes.
Refusing to let her mood be dampened by the critical furore surrounding the all-female sequel , she adds: "I don't understand gender controversy because there are two sexes, so why is there controversy?"
Ghostbusters opens in cinemas on Monday.