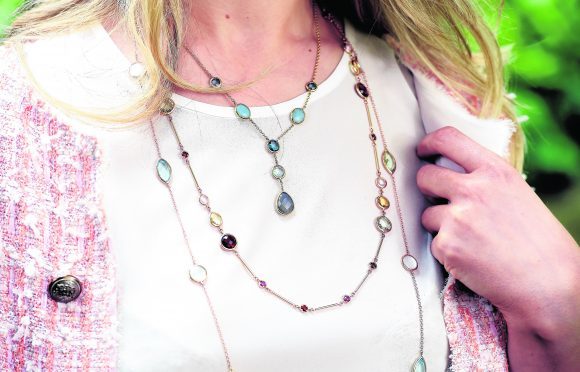 Dominique Dawson is a jewellery, gem and diamond specialist with Finnies the Jeweller.
The family-run business, based on George Street in Aberdeen, sets the majority of its diamond and stone set jewellery collection in-house and also features a specialist watch department.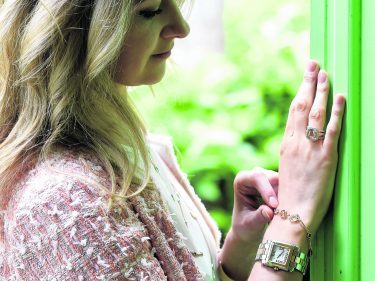 WHAT PIECES OF JEWELLERY DO FINNIES EXPECT TO BE POPULAR THIS SUMMER? HAS A PARTICULAR TREND EMERGED?
Summer brings with it light colours in fashion and clothing such as pastel tops and blazers. These are perfectly complemented by long statement necklaces.
We would recommend freshwater and cultured pearl and silver long necklaces as the perfect accompaniment to your summer wardrobe, and perhaps a bold statement necklace.
ARE PEOPLE ATTRACTED MORE TO LIGHTER AND BRIGHTER PIECES IN WARMER MONTHS? WHAT IS THE MAIN DIFFERENCE BETWEEN SUMMER JEWELLERY AND PIECES FOR OTHER SEASONS?
Definitely. People tend to feel brighter and happier in warmer weather and at Finnies we find that coloured stones such as pink tourmaline, aquamarines and blue and green topaz tend to be popular, particularly in big cocktail rings.
Summer also means wearing more dresses and this offers a great chance to celebrate the freedom of not being bundled up in a scarf and accessorise with something a bit different.
If you aren't sure about having a big change with your jewellery then diamonds are a great choice and remain a firm favourite all year round. There is nothing more captivating than watching a diamond ring sparkle in the sun.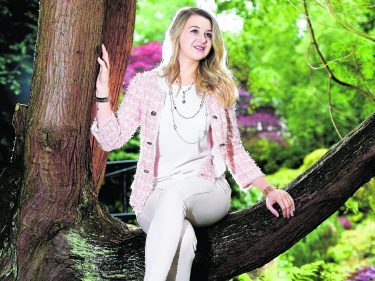 WHAT WOULD YOUR GO-TO PIECE OF JEWELLERY FOR A CASUAL SUMMER'S DAY BE?
I love stacking bangles so that would be an option for me or lots of thin bracelets.
WHAT DO YOU BELIEVE SETS FINNIES JEWELLERY AND FINNIES ITSELF APART FROM OTHER SUPPLIERS?
Finnies is an independent jeweller and this gives us the freedom to try new things as we are not influenced like multiple jewellers, who have a very similar approach to display, retail and sales technique.
We create bespoke pieces and as we don't bulk buy jewellery you can have a one-off piece that is totally unique. We don't want our customers to feel they should be buying the latest fashion piece, we believe it should be about inspiring people to try something new.
We really do try to have something for everyone and every price range and can help guide you, especially if you aren't quite sure what you want.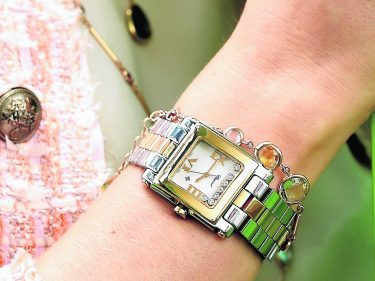 WHAT JEWELLERY WOULD YOU RECOMMEND FOR THOSE THAT FIND FOLLOWING TRENDS DIFFICULT AND WHO WANT TO INVEST IN FUNCTIONAL OPTIONS?
Finnies customers don't need to follow fashion or worry about coming in with an idea in mind. It is our job to suggest jewellery they might never have thought about before and to try colours and styles they wouldn't normally wear.
Investing in functional options doesn't mean boring, old fashioned or even classic and we can provide reassurance to these clients that their investment won't be outdated by changes in fashion.
Customers can come in looking for a classic three-stone ring for example but we will suggest a piece with different cuts of stones such as pears or ovals. A single stone or three stone is a timeless and classic piece of jewellery but you can give it a twist or perhaps even try something more unusual for the other hand.
For further information visit www.finniesjewellers.co.uk