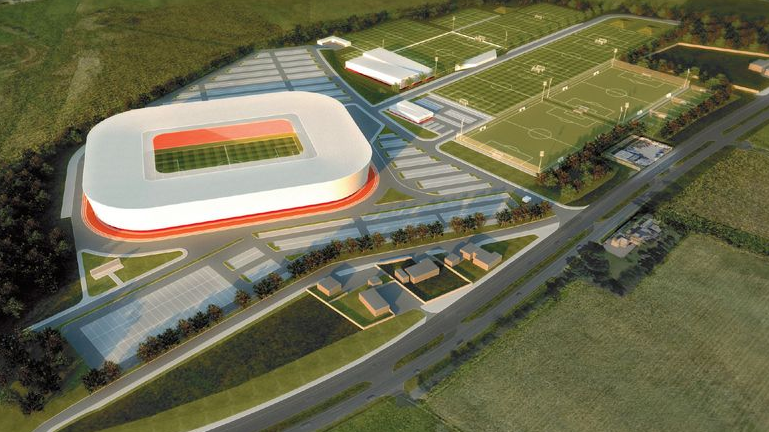 Dons supporters are being urged to have their say over the proposed new stadium at Kingsford.
Dons Supporters Together (DST) has launched a new survey inviting Aberdeen FC followers to express their views on the planned move.
The survey will run as part of the 12-week consultation period being conducted by the club which includes a series of events and exhibitions throughout the week.
Meanwhile, an additional public consultation event will take place in Westhill on Saturday giving fans a change to view and comment on all aspects of the ambitious plans.
DST was among fans' groups who recently met with the football club, who asked them to represent the supporters' views on controversial plans to relocate the club to Kingsford.
Although DST previously backed the move, the group has since stressed that the its key priority is to give a voice to the supporters to help them influence the decisions to be made affecting the future of the club.
The group's Gordon Duncan said: "As a committee we back the Kingsford proposal and believe it will provide a modern stadium and training facilities that the club and the fans deserve.
"But there are certainly questions to be asked and answered, and by completing our survey fans can highlight the issues that matter  most to them.
"By raising awareness of these issues, it will help the club and other relevant authorities arrive at the best possible solution."
The results of the survey will be collated and presented to the Aberdeen FC board of directors and released to the public.
Club chiefs recently outlined their vision for the £40million replacement for Pittodrie, which would seat 20,000 fans.
It could also feature a new club store, a "red cafe", memorial garden and a cinema and heritage museum charting the history of the club.
It would have 1,300 parking spaces, three first team training pitches, two community ones and a pavilion which would include offices, changing rooms and a gym.
However, opponents of the scheme claim there is no need for the new community facilities.
Members of the No Kingsford Stadium group have also raised fears about the loss of green belt land along the A944 and potential traffic problems.
The survey can be accessed online at 
https://www.surveymonkey.co.uk/r/DSTKingsford