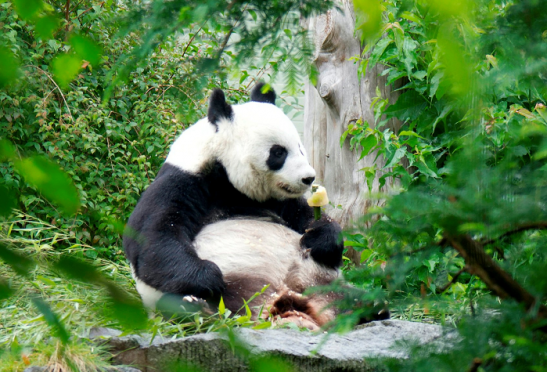 These adorable pictures show the UK's only giant pandas tucking into ice lollies as a special birthday treat.
Yang Guang will celebrate his 13th birthday on Sunday while the female, Tian Tian, will turn the same age on August 24.
The pandas, currently residing at Edinburgh Zoo, enjoyed their ice lollies which were made from mushed-up apples and water.
And their favourite food, bamboo, was used to make the ice lolly sticks.
Darren McGarry, head of living collections at Edinburgh Zoo, said: "Yang Guang and Tian Tian really enjoyed their frozen treats.
"Tian Tian preferred to enjoy her ice lolly outside, whilst Yang Guang wanted to eat his lolly inside instead.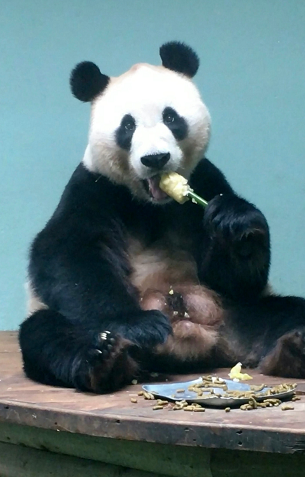 "It was the very first time that we tried making panda-friendly ice lollies, but the keepers were delighted to see the two pandas picking up the lollies and enjoying them.
"Whilst pandas are known for having a predominantly bamboo-based diet, they do also enjoy special treats of fresh fruit and vegetables, as well as honey and specially made panda cake.
"The ice lollies are a fantastic form of enrichment, with the cold ice providing a sensory stimulation.
"Enrichment forms an important part of our animals' care and we always ensure we provide the animals with a wide and varying enrichment programme."