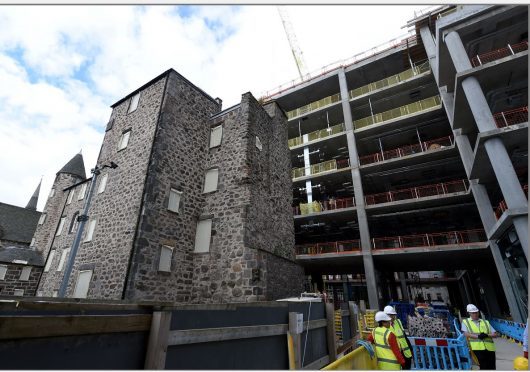 They might not all be instantly recognisable names.
But a group of six renowned north-east men and women have been announced as the first inductees to a new museum at one of Aberdeen's oldest buildings.
Provost Skene's House is undergoing a £1.875million renovation to transform the 16thcentury structure into a permanent exhibition honouring city residents through the ages.
Dating from 1545, the A-listed Broad Street property was home to a popular cafe before work on the Marischal Square scheme began last year.
And now, the six inaugural inductees have been confirmed, ahead of a final line-up being decided early next year.
Astronomer Sir David Gill, Nobel Peace Prize winner Lord John Boyd Orr, soprano Mary Garden, industrialist Thomas Blake Glover, midwifery expert Margaret Myles, and Robert William Thomson – the inventor of the pneumatic tyre – are the eclectic figures who have earned recognition.
More than 60 people, including the likes of Denis Law, are expected to be included when the project is completed.
When the full line-up is eventually determined, the public will be asked to vote for those who should be admitted to a "Hall of Heroes" on the ground floor.
Council leader Jenny Laing said: "Over the centuries, people from Aberdeen and the north-east have transformed not just the city and region, but the world."
Deputy leader Marie Boulton added: "The City Centre Masterplan promises to enhance our heritage and improve our cultural offering – and the vision for Provost Skene's House will do just that.
"The new exhibition should prove to be a major educational resource as well as drawing visitors to our city."
Studioarc design consultants director Lyndsey Bowditch said: "The next step for us is to work with the list to research the individual people and identify the final selections, based on how we might develop the content for the displays.
"We will also be working to identify objects, loans and material for display. We would hope to be able to share a list of the final line-up of people in the New Year."
Provost Skene's House was closed to allow for the construction of Marischal Square, of which it will be a focal point. Both are scheduled to open in July 2017.