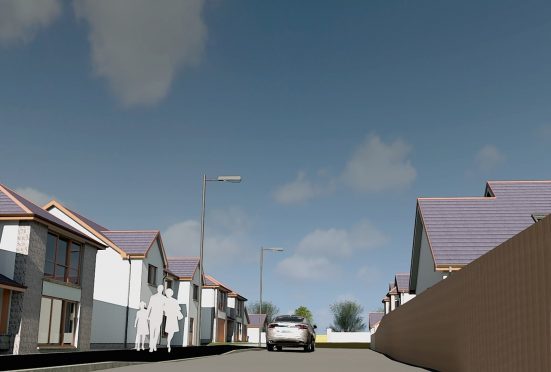 A north-east housebuilding firm has complained about proposed street names for their latest development.
Colaren Homes is scheduled to build up to 600 homes on the outskirts of Fraserburgh as part of the Kirkton Heights scheme.
And, in an attempt to speed up the sale of the properties, local councillors were last month asked to provide a list of seven suggestions to name the first phase of the site.
In tribute to both the local Museum of Scottish Lighthouses and the role the beacons have played in keeping fishermen safe throughout the years, the port's community council agreed the roads should be named after noted lighthouses.
The idea was backed by councillors Michael Watt, Charles Buchan and Brian Topping.
Councillor, Ian Tait, instead wanted the streets to be named after famous townspeople, including fashion designer Bill Gibb and college rector Jim Crawford.
But now, in a letter that has been shown to the Press and Journal, Colaren's Gary Purves has asked every Banff and Buchan area committee member to consider the "legacy" the proposed names would leave behind.
He said: "We cannot understand why the community council has suggested new streets in Fraserburgh be named after areas in the Moray Firth, Peterhead and Shetland," he said.
"We feel Fraserburgh has enough history and heritage to have new streets named after local people and famous landmarks that have put the town on the world map.
"Can you imagine what Peterhead residents would say, due to the friendly rivalry between the two towns, if a new development there had streets named after people or places in the Broch?"
David Donn, secretary of the town's community council, said he was "surprised" to see the developer express concern.
He said: "We were asked by Aberdeenshire Council to offer suggestions and we can only do what we're asked.
"The developer was calling out for names to get the houses sold, so I'm surprised they're now backtracking and saying that this isn't what they want.
"We thought it was a good suggestion because it had actually come from the community."