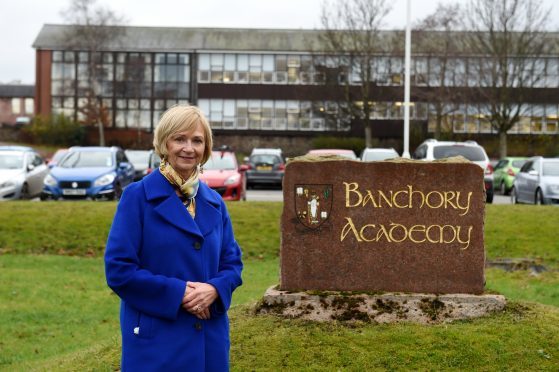 The first female provost of Aberdeenshire is to step down as a councillor at the local elections.
Jill Webster, a Conservative councillor for Banchory and Mid-Deeside, has announced she will not run in May's election after 14 years.
Ms Webster served as Aberdeenshire's provost from May 2012 until June 2015.
She is also a member of the Marr area committee, the business and infrastructure committees and Aberdeenshire Charities Trust.
Ms Webster will be replaced by Ann Ross as the Conservative candidate.
On her decision to stand down she said: "After 14 years it's time to pass the baton on.
"I will be sad to leave as well because I have enjoyed everything about my time as a councillor so I will leave with mixed feelings.
"I would only decide to step down at an election time and another five years is a long time."
She also looked back on her time as Provost with particular fondness, adding: "I loved the three years when I was provost of Aberdeenshire.
"I particularly loved recognising achievements and the specific contributions individuals made to their communities."
Ms Webster's decision to step down means that Banchory and Mid-Deeside will elect three new councillors as Liberal Democrat Karen Clark and the SNP's Linda Clark have also recently announced they will be stepping down.