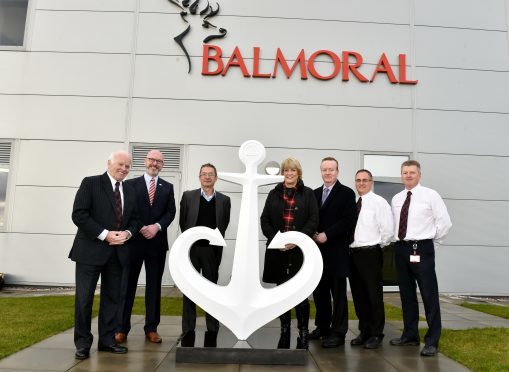 A cancer charity has unveiled ambitious plans to create a sculpture trail across the north and north-east as part of its 20th birthday celebrations.
Friends of Anchor will place 20 artworks featuring its logo at locations in Aberdeen, Aberdeenshire, Moray, the Highland, Orkney and Shetland.
The project is part of the charity's 20for20 Dream Big campaign to raise £1million to try to create a world class cancer research unit in the north-east.
The anchors will be part of a 20for20 "voyage" which starts in July with a public showcase event in Aberdeen and ends with an auction of the anchors.
Friends of Anchor members are also keen to involve local artists in the design of the sculptures.
They have enlisted the help of artist Mary Butterworth to try to get established and up-and-coming artists interested in the pioneering project.
The anchor structures will be manufactured by the Balmoral Group, meaning that all money raised from the initiative can go towards the £1million target.
Chairman of Friends of Anchor and managing director of Balmoral Group, Jim Milne, is thrilled his company is playing a key role in making this project happen.
He said: "On behalf of Balmoral Group we are honoured to be a part of this milestone event.
"It has been a privilege to be instrumental in the growth of Friends of Anchor over the past 20 years.
"20for20 would not have been possible without the input of the team here at Balmoral and the support provided by Aberdeen City Council, Aberdeenshire Council and Aberdeen Inspired.
"This £1million campaign seeks to attract and recruit a world-class cancer research team to the north-east.
"This is a huge investment that will ultimately see clinical trials and care excel for cancer patients in the region."
Each anchor is available to sponsor at £10,000 and Aberdeen Football Club had been named as the first sponsor.
George Yule, vice-chairman of the Pittodrie club, said: "The fantastic work that Friends of Anchor have undertaken over the past two decades has benefited almost everyone in the north-east in one way or another.
"The 20for20 anchor campaign is a really innovative way to celebrate the charity's 20th anniversary and one which AFC had absolutely no hesitation in becoming involved with."