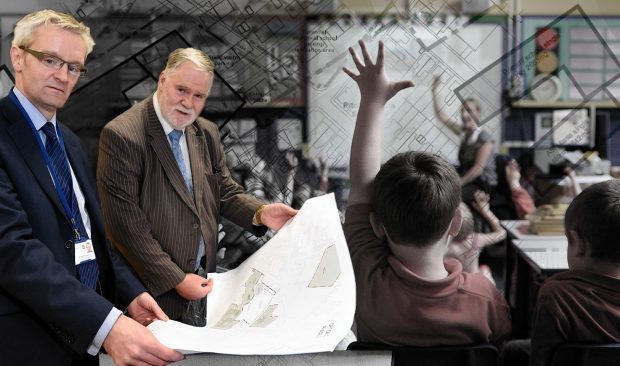 Councillors in Peterhead have called for further public consultation on where to build a new £77million academy before they take a decision which will affect future generations.
Aberdeenshire Council wants to build three new schools in the town, as well as new community and sports facilities. Two locations have been mooted for the proposed community campus – either on the current Queen Street site or at land near Kinmundy Road on the outskirts of the port.
Education chiefs say there are merits in both proposals, but concerns have been raised that moving the campus away from the heart of Peterhead could cripple town centre traders.
Local councillors meet in the town yesterday to discuss the two options before the region's education committee expresses a preference.
Councillor Alan Gardiner said: "It's imperative we get a new campus, but I have some real concerns about the consultation.
"I don't think the number of people at the consultation, given the population of Peterhead, shows a fair view of the public."
A poll of parents who attended the November information evening showed that 67 out of 91 attendees backed the out-of-town proposal.
A further 138 letters of support were received. A total of 24 letters showed support for keeping the new campus in Queen Street. The population of Peterhead exceeds 17,000.
Mr Gardiner added: "I can't emphasise how big a decision this is – 30 years ago, councillors decided to build three primary schools in the south of the town, because they thought the town would develop in that way.
"We know now it didn't, it expanded the opposite way."
Fellow independent councillor Alan Buchan echoed Mr Gardiner's concerns.
He said: "I am deeply disturbed by this report because I think it's skewered towards Kinmundy. We are supposed to be building a community hub – that should be in the town centre."
And committee chairman, Stuart Pratt, urged the people of the town to get in touch with the council to offer their opinion on the issue.
He said: "If people don't turn up and take part and don't like it at the end of the day, then it's a bit late."
However councillor Stephen Smith stressed no final decision was being made and a lengthy process is still to follow.