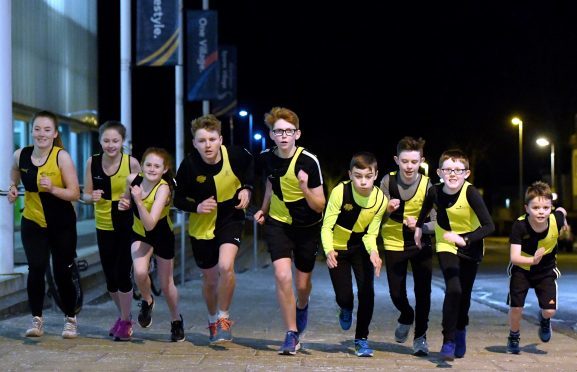 Junior members at Aberdeen Running Club took fundraising in their stride at a recent event, which yielded more than £1,100 for their fellow young city athletes.
When they heard about plans to launch a junior parkrun in Aberdeen, the kids wanted to emulate their club by donating money, and took part in a sponsored Mini Metro marathon to help the group towards its £3,000 target.
The event saw every Metro junior member run a mile in an effort to cover 26.2 miles – a full marathon distance – during a group challenge at a training evening.
With the target set at raising £26.20 each, the juniors smashed this figure significantly, achieving a total of £1,119.77, which will be added to Metro's own £250 donation to the cause.
This, along with other donations, has resulted in Junior Park Run Aberdeen reaching its target in record time and means the event will become a reality in the city later this summer.
Lauren Smith, the organisation's junior coach, said: "I have nothing but praise for – and pride in – our juniors at Metro Aberdeen Running Club.
"They have turned their passion for running into something tangible that can be enjoyed by generations to come.
"I hope the enthusiasm and dedication they put into their fundraising will inspire a whole new generation of runners, and eventually, a fitter, healthier north east."
Katie Greig, event director, added: "The team of volunteers setting up the junior parkrun are very grateful to the Metro running club and all the other local groups that have contributed towards our set-up fee.
"It's great seeing the kids involved right from the beginning of the project and getting to see what their fundraising will bring to the community.
"We are very excited to have passed our target and we are hopeful we can bring a junior parkrun to Aberdeen by the summer."