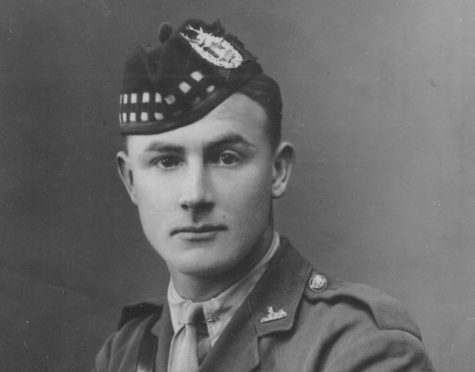 A heroic soldier, who survived the Great War only to be killed in a road accident in the 1930s, will be remembered when his Military Cross goes on show at an Aberdeen museum.
Gordon Highlander, Captain Ronald Gordon, received the medal for conspicuous gallantry and devotion to duty during an attack in August 1918, when he led his company against a strongly-held railway embankment over nearly a mile of exposed ground in the face of heavy fire without artillery support.
His bold and determined leadership led to a significant advance being made.
Although he survived the war, he was killed in a road accident on May 15, 1933, in Glasgow.
But now, nearly 100 years after it was presented to the Captain, the medal and a rare letter from the Commanding Officer of 1st Gordons, will go on show at the city's Gordon Highlanders Museum.
The important artefacts were bought at an auction in Bournemouth by the Friends of the Gordon Highlanders Museum Association.
Curator at the five-star attraction, Ruth Duncan, said the museum was "immensely grateful" to the group.
She added: "Thanks to their generosity and support, we can continue to preserve the history of The Gordon Highlanders and make it accessible to visitors in the north-east of Scotland and beyond."
Captain Gordon was one of two brothers in a family of six – who were all born in Trinidad, where their father worked – to be awarded the Military Cross during the Great War.
His brother, Captain Kenneth Gordon, who was also a Gordon Highlander, was presented the award for bravery in July 1916 during an action at the Battle of the Somme.
The Viewfield Road museum is currently spearheading a massive fundraising campaign to raise £300,000 in three years to safeguard it from closure following a drastic fall in the number of corporate events taking place due to the oil and gas downturn.
The appeal raised £100,000 in its first month alone, including a £10,000 boost from Aberdeen Journals.
You can support the campaign by visiting www.gordonhighlanders.com/appeal2017