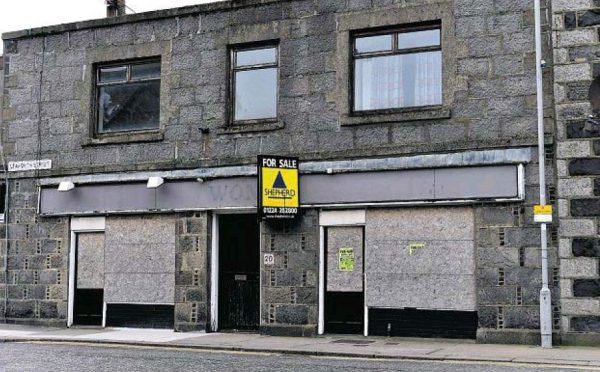 A long-closed north-east restaurant could be brought back into use after finally selling at auction.
The new owners of the former Red Corner Chinese in Fraserburgh have lodged a planning application with the local authority to refurbish its frontage and convert a section of it into a storage space.
The remaining floor space would then re-open as The Captain's Table.
No information on what type of restaurant the business would comprise was offered alongside the application.
But, if approved, this would be the first time since the 1990s that the building has been serving meals.
It was formerly a 40-seat restaurant in the 90s under the Red Corner name before passing through the hands of a series of managers.
The restaurant was eventually closed and the premises were converted into a takeaway in 2012, when it was last known as the Little Panda, before the business closed permanently.
It was sold through Glasgow auctioneers Auction House Scotland for a cut-price of £72,000 in the summer.
The firm had originally hoped bids in the region of £100,000 would have been achieved, but had to slash its estimates after it failed to sell earlier in the year.
Included in the eventual sale was the restaurant's upstairs, three-bedroom flat.
No plans have been submitted which include the flat.
Brian Topping, the chairman of the town's regeneration partnership, described the property's sale as "encouraging" for the future.
He added: "I wish whoever bought it all the best with whatever they decide to with it.
"Too often, we see buildings being bought and being left to sit empty."
The property is based next door to the town's former Station Hotel, which served its last meal in 2009.
The building was then converted into houses in multiple occupation in the following two years, but was widely condemned by local councillors.
The plans were backed by the Scottish Government on appeal in 2012, despite fears the development would lead to a rise in antisocial behaviour.