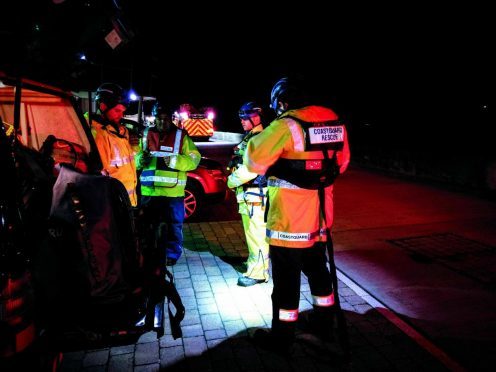 A man had to be rescued after falling at Aberdeen Harbour breakwater and getting into difficulty.
Stonehaven Coastguard Rescue Team (CRT) were dispatched to the scene at around 8.20pm last night following reports of a "fallen person".
When they arrived on scene, they discovered the man had gotten into difficulty at the pier end and was unable to get back to safety himself.
Aberdeen Lifeboat were also on scene and had "secured" the casualty. Fire crews cut through a fence to allow ambulance staff to tend to the man.
The Stonehaven CRT were on scene to provide safety cover to both the lifeboat crew and casualty and were joined by its Aberdeen branch.
A coastguard spokesman said the casualty was recovered safe and well.