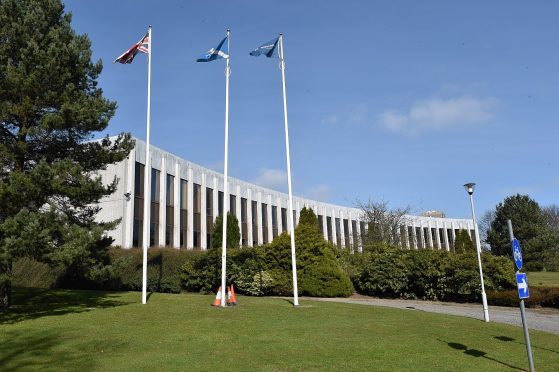 Aberdeenshire Council has been warned by a financial watchdog that its reserves of cash for use in emergencies are drying up.
Audit Scotland, which monitors how public money is spent, has published an annual report which shows that the north-east authority has "one of the lowest" balances of reserves in the county.
The external audit of Aberdeenshire's accounts is generally positive, but auditors said that, in the case of "unforeseen events", such as last year's dramatic storm flooding, the council may be forced to reduce services.
And the report concluded: "It will be increasingly difficult for the council to use reserves to help fund expenditure in the future."
However, council chiefs argued last night that the authority has a good handle on its finances and is prepared to move money from other reserves or borrow to cope with a crisis.
Council finance chief Alan Wood confirmed his team is not relying on the reserves to cover holes in the core budget.
Mr Wood added the report only refers to uncommitted reserves, and does not take into account reserves that have been set aside for regeneration, affordable housing or rural broadband.
He said the council also had the capacacity to borrow cash, adding: "If there was an unforeseen disaster – god forbid we lost one of our assets – then we can borrow money in those circumstances."
Council leader Jim Gifford echoed the finance director and stated: "Alan is absolutely right – if something happens, we have reserves and the ability to borrow.
"In the case of Storm Frank last year, there are other emergency funds we can tap into. It's about making the best of the pot of money we have."
SNP councillor and opposition leader Richard Thomson responded that councillors take professional advice from Mr Wood and his team and that nothing in the report regarding reserves "should come as any surprise".
Labour councillor Alison Evison added the council can only set its budget based on the money available and the priority must always be tackling social and economic "challenges".
Democratic Independent and Green Group member, Martin Ford, concluded: "Reserves are necessary for dealing with the unexpected.
"But it isn't sensible to hold very large amounts of money which could be better invested for the benefit of Aberdeenshire."