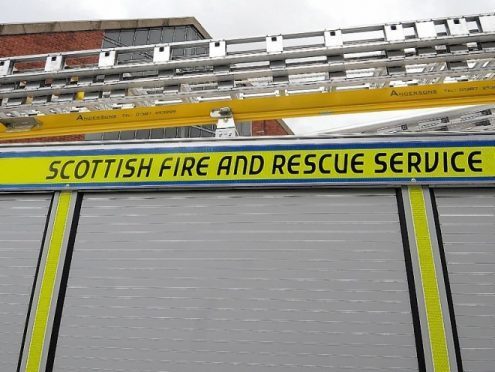 Rush hour commuters faced tailbacks around an Aberdeenshire village following a false alarm about a vehicle on fire.
Emergency services were called to Blackburn at 5pm after a concerned member of the public spotted smoke coming from a car parked at the side of the A96 Aberdeen to Inverness road.
The passerby believed that a blaze had broken out inside the vehicle, but firefighters have now confirmed the smoke was the result of a "mechanical fault".
Motorists passing through the village suffered lengthy tailbacks as the northbound carriageway was reduced to one lane while firefighters examined the vehicle.
A police Twitter account advised that "long delays" were expected around the spot and urged drivers to avoid the area if possible.
But a fire service spokesman has now confirmed that the incident was less serious than first feared.
He said: "This was a false alarm, where a mechanical fault was mistaken for a fire.
"A passerby phoned the incident in, with regard to a car which was parked on the side of the road.
"He thought it was on fire but our investigations discovered that was not the case."