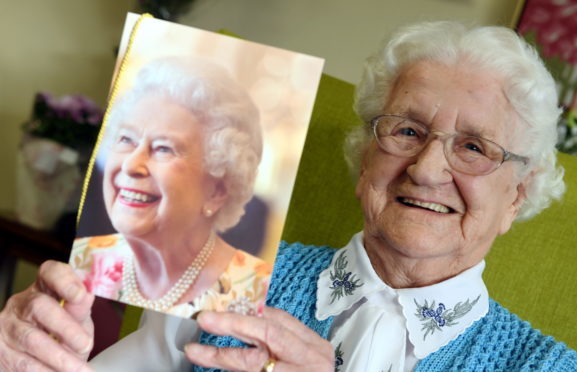 A former housemaid who celebrated her 100th birthday yesterday believes keeping busy and sticking to a plain diet are the secret to her long life.
Strichen-born Alexa Alexander attended a variety of schools across the north east until she reached that ago of 14.
Upon leaving school in 1932, she went on to work as a housemaid in a number of locations across Aberdeen and Ellon.
She married her husband, Sandy Alexander, at the age of 21 in the year World War II broke out and decided to leave the workplace.
The couple lived on Airdlin Farm, beside Ellon, where they raised their daughter Agnes and three sons Billy, Frank and Sandy.
Her husband later passed away in 1987.
Mrs Alexander now lives at Ythanvale Care Home in Ellon, where she enjoys knitting and doing quizzes in her spare time.
Speaking as the occasion was marked at the home, Heather Alexander credited her mother-in-law's diet and activities for her longevity.
She said: "Alexa enjoys plain food and keeping busy.
"Nothing fancy, she's a hard working lady."
The centenarian was joined only by close family for the gathering, where she was presented with flowers by former councillor and neighbour, Robert Duncan.
The family will be having a large gathering on Sunday, when all of her relatives will be in attendance.