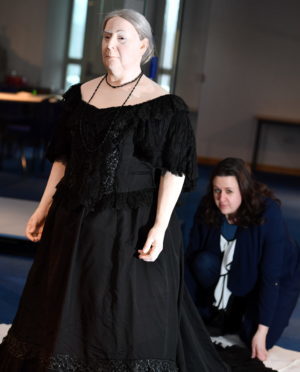 The Garioch Heritage Centre in Inverurie has just unpacked a new attraction centred on one of Queen Victoria's mourning dresses.
The Queen wore nothing but black clothes following the death of her husband Albert in 1861 and the silk two-piece outfit on show is believed to be dated circa 1890.
It has been loaned to the museum by local resident Sheila Tait and was previously on display in Kensington Palace as part of the Royal Ceremonial dress collection.
The exhibit also has a photograph of the Queen and Albert outside Inverurie Town Hall, taken on their way to visit Haddo House in 1857.
The Heritage Centre is located within Inverurie's Old Loco Works building and is offering free entry for the whole of March.