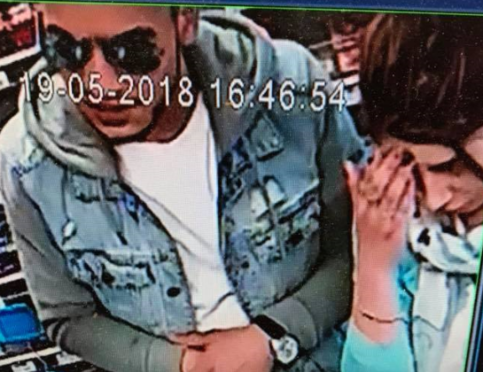 A village shopkeeper has issued a warning for others to be on their guard after "professional" crooks targeted him with an elaborate ruse.
A group of four people struck at shops in Fraserburgh, Insch and Strathdon over the weekend – carrying out a complicated scam to hoodwink traders out of cash.
Police yesterday appealed for help to track down the group- who were last seen heading towards Tomintoul in a black Saab 93.
The distraction-type thefts are known as "ringing the changes".
On each occasion, the two men and two women asked staff to exchange Scottish bank notes for Bank of England notes, in differing denominations.
They then deliberately distracted or confused employees in order to obtain more money than they started with.
The spree took place across Friday and Saturday, and one affected shopkeeper yesterday advised other traders across the north and north-east to be on the lookout for the group.
He said: "They knew what they were doing, and I have been told they might be doing a circuit of rural businesses.
"Perhaps they think we are an easy target, which is frustrating, and I hope others can now be more vigilant."
The group is described as being "Mediterranean in appearance", and aged in their late 20s.
Constable Lauren Finlayson said they may also be identifiable through communicating in broken English.
She added: "All business owners and their staff should be alert and aware to this type of scam.
"The people who carry out such a scam are employing sleight of hand in the hope of leaving with more money than they started with, and it is possible they will target a busy period which can provide an ideal opportunity to confuse or distract staff.
"It is always better to be safe than sorry, so anyone in doubt should consider asking another colleague for assistance or politely decline the request and notify the police."
Anyone with information or concerns should call 101.