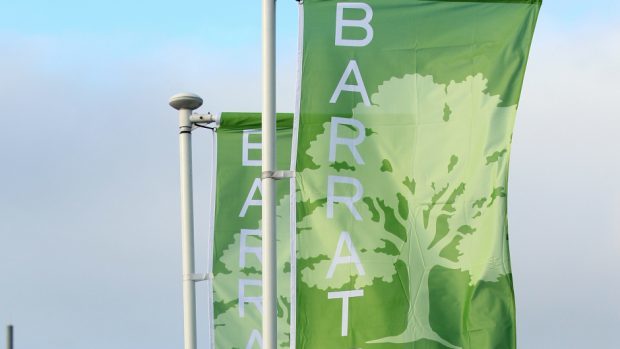 A developer is pushing on with controversial plans for hundreds of homes in a north-east coastal village.
Earlier this year, Barratt North Scotland had a masterplan for a number of houses in Newtonhill backed by the Kincardine and Mearns area committee, after it had previously been rejected.
The developer has now formally put forward an application for 121 homes on the village moor.
The site is about 14 acres in size and sits at the south of the village near Park Place, with houses on one side and a railway line on the other.
Barratt's scheme consists of 109 houses and 12 flats, with 30 of the properties categorised as affordable.
The developer claims the application will help to address a "critical shortfall" in houses in Aberdeenshire.
However the firm has also reduced its number of homes from 131 in response to concerns from the community.
A design statement which has been submitted by the firm states: "This application seeks to develop a high quality residential development providing family homes which are affordable to the majority of potential purchasers in order to meet a local need."
There have so far been 10 letters of objections to the proposals and a Save Our Moor Campaign group has been launched on Facebook.
David Palmer, Barratt North Scotland managing director, said: "We are very pleased to be submitting our latest plans for the site at Newtonhill which has been identified by Aberdeenshire Council for development.
"The plans follow feedback from councillors and the local community with suggestions taken on board over the past 18 months.
"Our revised proposal reflects this including a reduction in the number of homes at the development, an increased amount of open space as well as the improved design and upgrading of the core path, which runs through the site.
"We are confident in these improvements and are committed to continued investment and housing delivery across the Aberdeenshire area where we are based."