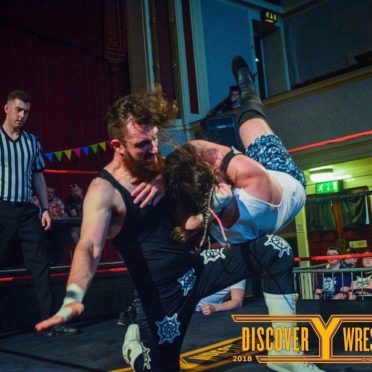 Professional wrestling action returns to a north-east town this weekend, with one grappler looking to use a hometown crowd to his advantage.
Nathan North, who wrestles under the name "Vintage", has his sights set on gold as the family-friendly extravaganza descends on Inverurie on Saturday.
Despite being in only his second year of wrestling, the former Inverurie Academy pupil has quickly made a name for himself on the WrestleZone circuit.
However, the 23-year-old technician knows he will have to earn his way to the top.
He said: "My time with WrestleZone has been a huge learning experience for me, but I've recently taken some time to revaluate my plans and strategy.
"I want to challenge for the title and so some changes just had to be made.
"I am determined to make everyone aware just how good I am."
The grappler will be part of a wildcard tag team match as he teams with rival Zach Dynamite to face Andy Wild and Mr P as part of a stacked card of action.
He added: "This is my route to championship glory and I will be out to show management that I deserve an opportunity at the Tri-Counties Championship.
"I can only do that by making sure I am on the winning team.
"I think I will have a bit of an advantage being in my home town and there's nothing the other team are going to do to stop me."
Also on the card are Wrestle-Zone favourites Scotty Swift, Damien, Bryan Tucker and more as the Aberdeen-based circuit gets ready for its tenth anniversary supershow in September.
WrestleZone hosts family-friendly wrestling events across Aberdeen, Aberdeenshire, Moray and Angus with thousands of fans attending the live events each year.
They have brought some of the biggest wrestling stars of all-time to the north-east, including Mick Foley, Hacksaw Jim Duggan, Scotty 2 Hotty, and The Hurricane.
It also gives back to the community by contributing to a number of causes and supporting local events such as Celebrate Aberdeen, Friends of Duthie Park Open Day, Cove Gala and many more.
More information on the Inverurie event, which takes place in the town hall from 7pm, is available at www.wrestlezonescotland.co.uk.