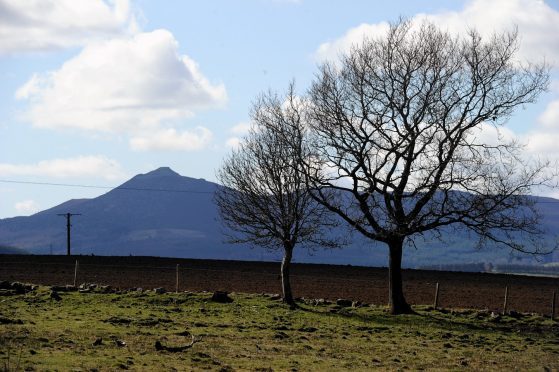 Campaigners fighting to keep a new road away from Bennachie will argue their case with the Scottish Government's transport minister tomorrow.
Transport Scotland plans to upgrade the A96 Aberdeen to Inverness road to a dual carriageway by 2030 and fears have been raised that some route options could encroach upon the Aberdeenshire hill and its surrounding area.
The Save Bennachie Alliance will sit down with Michael Matheson at Holyrood – and six local MSPs from across the political spectrum will join them.
The group believes that one of the options under consideration by engineering consultants Amey Arup Joint Venture "would impact severely on Bennachie".
Campaign spokeswoman Margaret Garden last night said: "We are grateful to the minister for making time in his schedule to meet us.
"It is an indication that he takes our concerns seriously and wishes to hear our argument.
"We know the minister is a mountaineer and we will impress on him that Bennachie is a national treasure.
"We will say that choosing to site a dual carriageway on the lower slopes of Bennachie would create a terrible legacy for our children and grand-children."
More than 150,000 people visit the popular destination every year.
Transport Scotland has stressed that work on selecting a route remains "ongoing" and that the public will be consulted before any decision is made.