Aberdeenshire tops list for having most defective bridges in Scotland
By
Joanne Warnock
Aberdeenshire Council has come out top on a list of authorities with defective bridges across Scotland.
New figures in the RAC Foundation report have revealed that 65 of the 1,800 bridges on the council's road network are classed as substandard – with more needing repairs than in any other region.
There are 50 defective bridges in Perth and Kinross compared to 39 in need of attention in each of the East Ayrshire and Highland Council regions.
Argyll and Bute comes next on the list with 28 structures.
RAC Foundation director, Steve Gooding, said establishing the condition of highway bridges was a "litmus test for the condition of our road network" and described the findings as "worrying".
He said: "While we should draw some comfort from the good knowledge highway authorities have about the strength and structural integrity of their bridges, the fact is that many thousands are subject to enhanced monitoring, speed and weight restrictions, and the cost of bringing them up to scratch is continuing to mount.
"Ancient bridges on rural back roads might not be the highest priority for repair, but the risk we run is that substandard structures on some roads result in heavier vehicles having to make lengthy detours."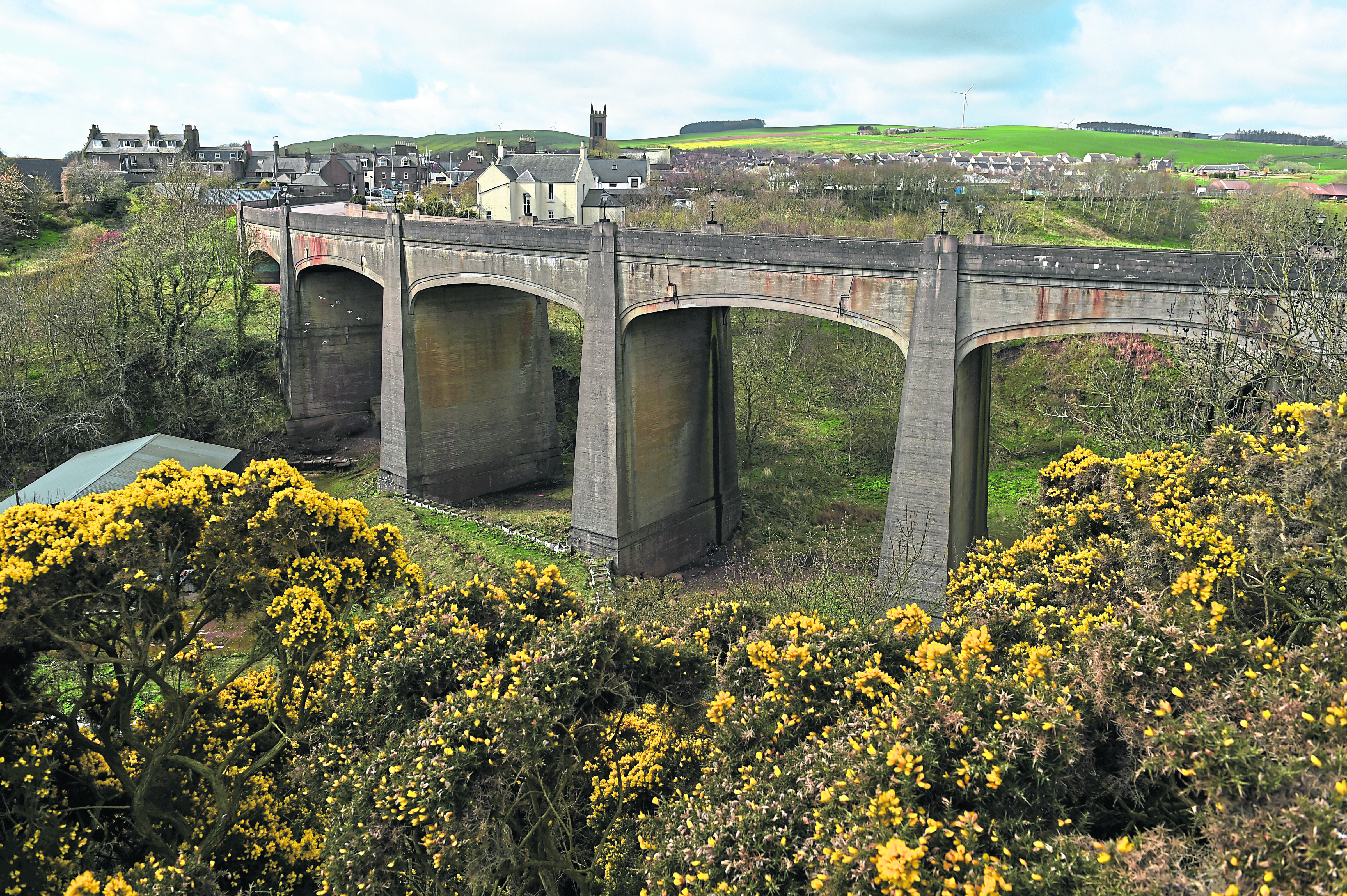 The report highlights that 26 bridges in the Borders need repairs and 23 in South Lanarkshire.
Fife has 16 substandard bridges, and Moray comes in at ninth position with 15. Stirling Council has 12 crossings classed as substandard.
Aberdeenshire Council also came 10th in a UK-wide list for defective bridges.
However, chairman of the council infrastructure services committee, Peter Argyle, said: "These figures are of limited value as they do not indicate how many bridges each council is responsible for in their area.
"In Aberdeenshire we have in excess of 1800 bridges, together with over 3,000 miles of roads. I suspect there are few Scottish councils with greater numbers."
Aboyne, Upper Deeside and Donside councillor Geva Blackett has lobbied for a new bridge to be built to replace the historic Gairnshiel Bridge near Ballater "constantly damaged" by passing traffic.
She said:"It is impossible to build new bridges everywhere so a difficult prioritising job has to be undertaken."
Abbeyton Bridge, near Fourdoun was demolished on Christmas Day because it was deemed dangerous.
Last night an Aberdeenshire Council spokeswoman said: "We have a very large number of bridges, many of which are historical and were never intended or designed to carry the extremes of modern traffic.
"Many are also very remote and are not expected to cope with the same demands placed on urban bridges – we do however have a rolling programme of bridge maintenance and repair on a prioritised basis, even replacement when necessary."
---
The 10 councils in Scotland with the highest number of substandard bridges:
1. Aberdeenshire 65
2. Perth and Kinross 50
=3 East Ayrshire 39
=3 Highland 39
5. Argyll and Bute 28
6. Scottish Borders 26
7. South Lanarkshire 23
8. Fife 16
9. Moray 15
10. Stirling 12