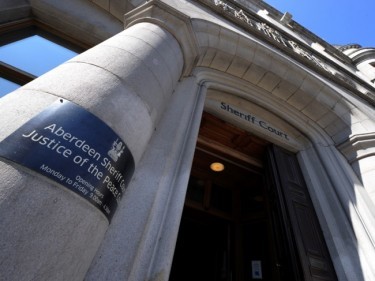 A man is due to go on trial later this month accused of stalking multiple women over a three year period in the north-east.
Alexander Fettes is said to have targeted his first victim between January 2015 and August the following year by approaching her home and staring through the windows, going up to her and following her while she was out walking.
The 40-year-old is alleged to have targeted another woman between April and May 2016 by staring at her from a window, shouting at her, approaching her garden and providing her with unwanted gifts.
He is further accused of targeting another woman between May and July last year by repeatedly approaching her and handing her a piece of paper with his mobile number written on it.
Court papers allege he passed on a note containing inappropriate sexual remarks, attended at her home address and followed her.
The case against Fettes, of Raeden Crescent in Aberdeen, called at the city's sheriff court yesterday where he denied the three charges against him.
He will return to court later this month for what is expected to be a three day trial.