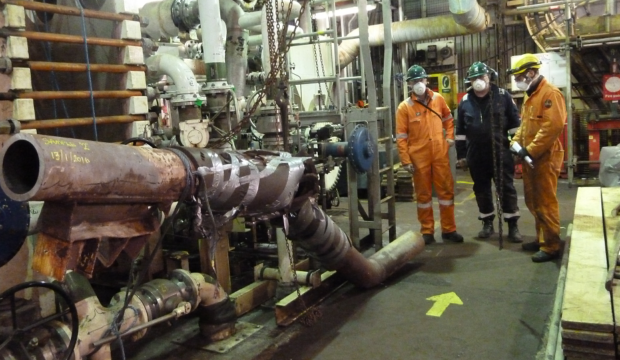 Offshore giant Marathon Oil has been fined more than £1million for health and safety failings which put workers at "unacceptable risk" from an explosion.
Staff on the Brae Alpha platform were getting ready to tuck into their Boxing Day meals when they were suddenly put on high alert.
An eight-inch diameter pipe in one of the rig's modules had ruptured, expelling more than two tonnes of high-pressure methane gas at a force powerful enough to severely damage a nearby metal walkway and other infrastructure.
All 100 individuals on board were accounted for, and nobody was injured.
But yesterday, a sheriff said it was simply "good fortune" that the incident had not resulted in tragedy.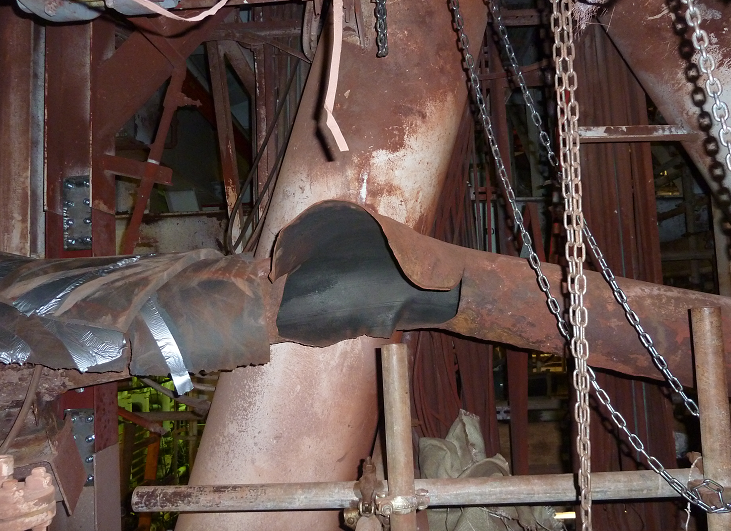 Following the incident on December 26, 2015, the Health and Safety Executive found that the offshore personnel on the rig were put at an "unacceptable risk of serious personal injury or death from fire and explosion".
Investigators found the pipe had been corroded by salt water, caused by a fire extinguishing system on the rig that utilised sea water.
Aberdeen Sheriff Court yesterday heard that given the time of year, there was nobody in the module itself at the time but three workers close by reported hearing a large bang.
Fiscal depute Richard Brown said that if there been anyone inside the module and the gas had ignited, there would have been a "100% probability of fatality".
Other risks identified included possibility of injury from flying debris from the pipe, or inhalation of dangerous substances.
The HSE calculated there was a 5% chance of ignition.
Marathon yesterday admitted breaching two health and safety rules.
But the firm's defence solicitor insisted the oil giant has put in place a raft of changes since the incident.
She said that when the Energy Institute published its new guidance on corrosion management in oil and gas production and processing in 2008, Marathon was faced with an "immediate backlog" of inspections to carry out, and put in place a system to rank risks by priority.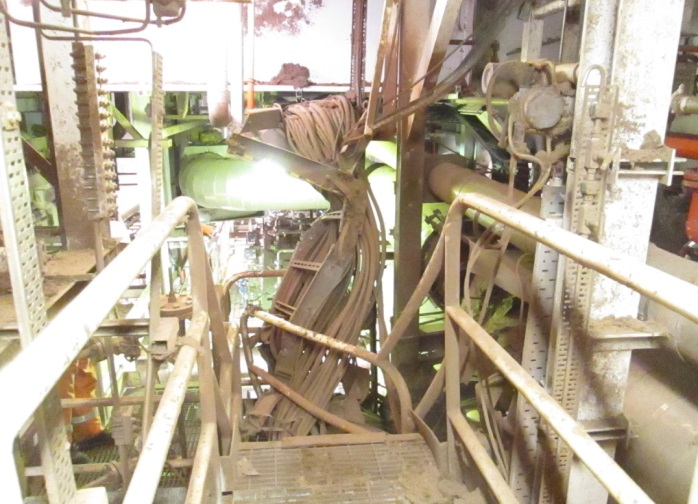 She said Marathon accepted there was a failure in ranking the particular risk posed by the pipe as "low", and explained that it was believed due to the high temperatures of the pipes, any water would have evaporated after the use of the fire extinguishing system.
She highlighted that safety measures like gas detectors were in place, as well as auto-shutdown technology to reduce risks of safety threats like ignition sources.
Sheriff Morag McLaughlin fined the firm £1,160,000.
She said: "Considering what I have been told, there was a risk of injury or fatality.
"There was no harm done, however on this occasion it seems to be a matter of good fortune.
"The festivities assisted in a reduced presence of staff, nevertheless there were three workers near the incident."
Last night, a spokesman for Marathon said: "The company has fully co-operated with the Health and Safety Executive (HSE) and complied with the measures suggested in the improvement notice. The safety of our personnel is a top priority, and we've taken action to resolve issues relating to this incident."
In 2012, Total was fined £1.125million for failings that led to one of the biggest gas leaks in the North Sea.
All 238 workers on board the Elgin platform were evacuated when gas started spewing from the G4 well at the rate of two tonnes an hour.
In the days following the discovery of the leak, air and sea exclusion zones were set up around the platform, 150 miles east of Aberdeen.