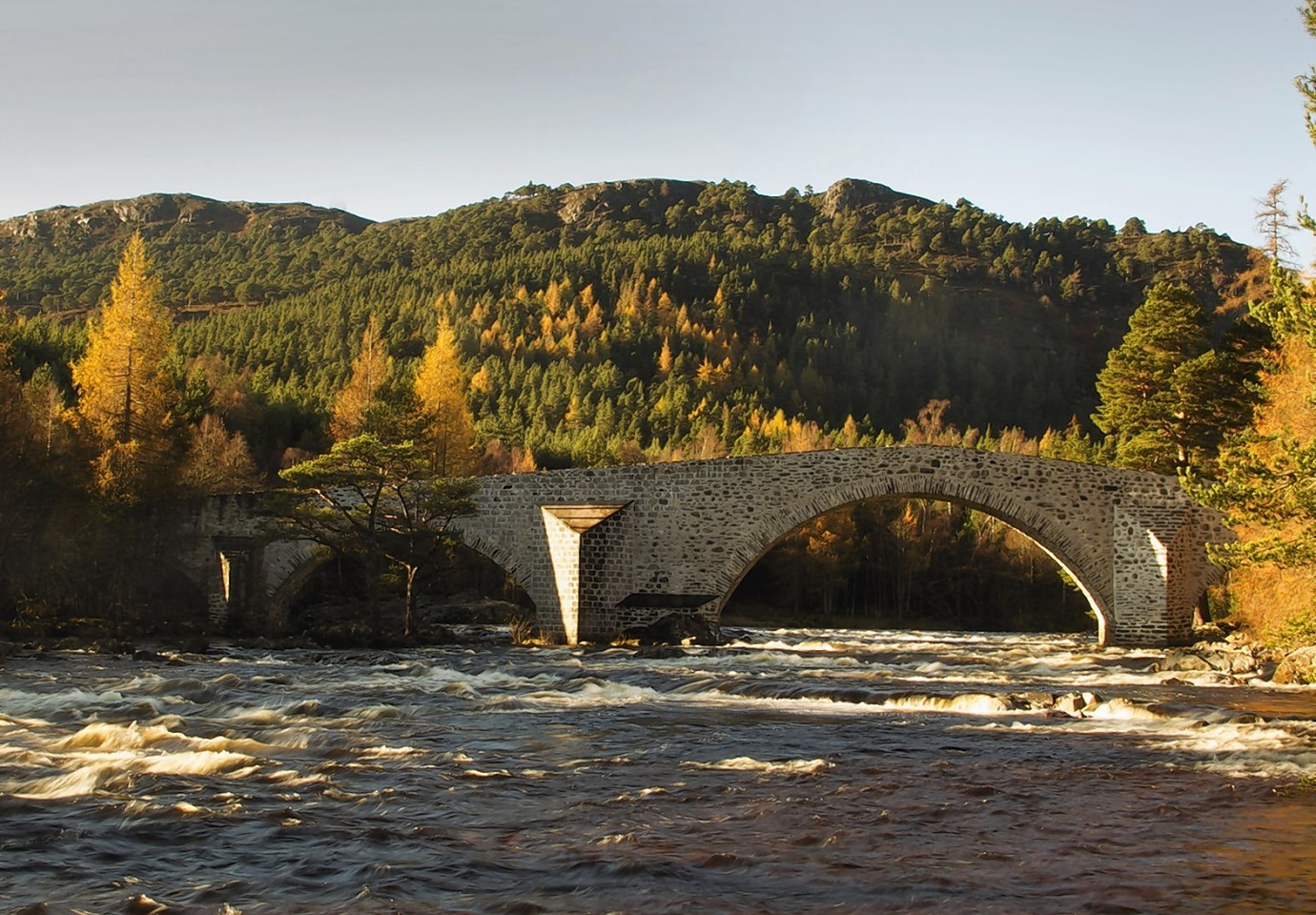 A historic bridge that forms a vital link for a Deeside village will be reduced to one-way only in September for an "unspecified period" of vital repair works.
Invercauld Bridge, to the east of Braemar, takes the A93 Aberdeen to Braemar road across the River Dee, and dates back more than 150 years.
The crossing was never built for modern traffic and, in recent times, specialist engineers working for Aberdeenshire Council have detected a number of structural defects, which all have the potential to significantly weaken the structure.
As a result, the local authority has made the decision to reduce the bridge to a one-way system from September 9 for an as-yet-unknown length of time to carry out repairs and protect its future.
Vehicles will be able to go across the centre portion of the crossing, with a system controlled by traffic lights.
In advance of the works, three days of preliminary surveys will take place from September 3 with the single-lane system in place.
However, the traffic lights will be removed and two-way traffic will be allowed for September 7, the date of the Braemar Gathering.
Donald Macpherson, Aberdeenshire Council's bridges and structures manager said: "Invercauld Bridge is a 160-year-old, B-listed structure with three shallow, long-span masonry arches of a form which makes it more susceptible to damage by heavier vehicles.
"Whilst it is important to ensure that this important bridge is maintained, the council recognises the value of the Braemar Gathering to the local community in Royal Deeside, as well as the many tourists and visitors who flock to this historic event every year.
"When considering this work, we put a lot of thought into how those attending the event could do so safely and easily on Saturday, September7, which is why both lanes will be open.
"I would like to apologise for the inconvenience, but I hope that everyone appreciates the importance of protecting this vital bridge."