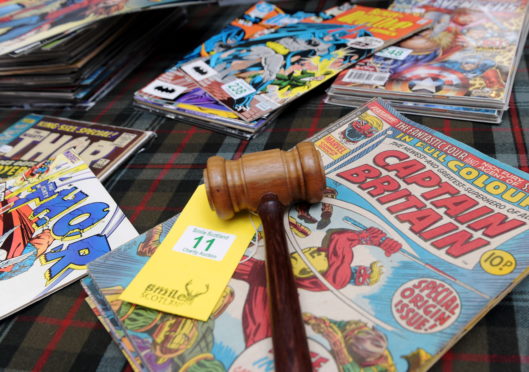 Rare comic books starring one of Marvel's best-known characters are to go under the hammer next week in a major charity auction.
Copies of The Mighty Thor series from 1966 are the oldest of nearly 270 lots up for sale at the Smile Scotland fundraiser on Monday.
Buyers looking for gems among the 2,000 comics and graphic novels up for grabs will be invited to spend big to support the cause.
Around 90% of the lots are Marvel and DC Comics titles – including large numbers of Spiderman, Thor, Batman and Superman.
A comic book expert has been drafted in to evaluate some of the lots – featuring guest artists and writers – ahead of the sale.
Organisers hope to attract fans and collectors from across the north-east to the charity's auction house in Oyne.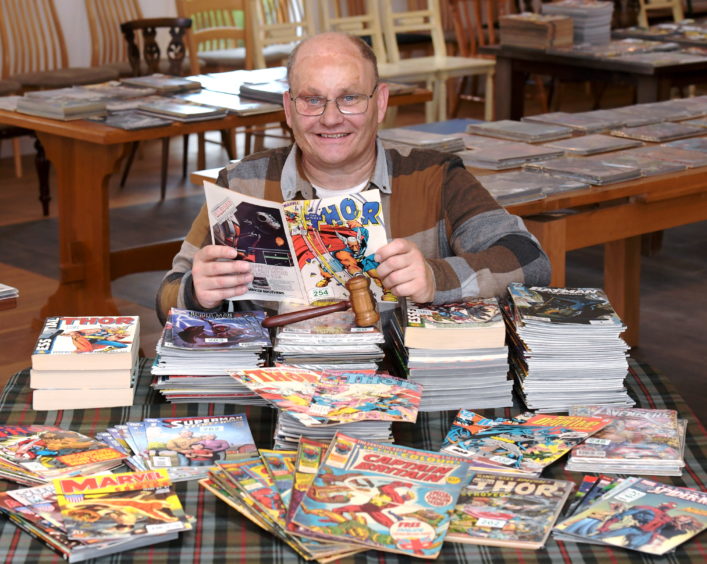 But there are also hopes visitors coming to Aberdeen for the Granite City Comic Con on Saturday could take a trip along the A96 the following day to take a look.
Smile Scotland's Oyne premises, the former Blue Roof Gallery, will open for viewing on Sunday between 11am and 4pm and again on Monday at 5.30pm.
The auction will then get underway at 6.45pm.
Bosses at the charity, which offers education and training opportunities to help people into work, say the timing could not be better.
Founding trustee Clive Hampshire said: "We have received a few different collections of comics over time and have been putting them to one side.
"I have been in touch with all the auction houses and it appears no-one has ever done a dedicated auction for comics here before.
"With the release of so many superhero films recently, we hope this means there will be a lot of interest.
"The Comic Con on Saturday is perfect for us – we hope people visiting the area will come up and maybe even leave a commission bid.
"Some of the lots will sell for just a few pounds but others could be up in the hundreds.
"There is something there for everybody – from little boys and girls spending pocket money up to serious collectors."
Money raised will help support the running costs of the auction house, which the charity bought in May, as well as its shop in Aberdeen's Broomhill Road.
There are plans to open the auction house to public sellers in coming months while the charity hopes to etch out a name for itself through further specialist sales in the future.
Their next plans are for a car memorabilia sale next year.