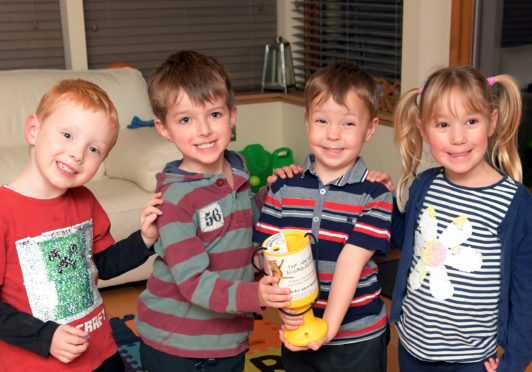 A group of children are fundraising for little pals who were seriously injured in a crash on an Aberdeenshire road.
Kat Forbes was driving along the A92 Stonehaven to Montrose route last month with her children when their car was involved in a collision at Mill of Uras.
The 34-year-old and the two youngsters, six-year-old Mollie and four-year-old Joshua, were taken to hospital following the incident.
Mollie and Joshua were kept in the Royal Aberdeen Children's Hospital for nine days before they were allowed to return to their home in Gourdon.
"We still have bumps and bruises, we're a long way from being fully better," said Mrs Forbes.
She praised the Archie Foundation for their help during their stay in hospital, as it provided private rooms packed with toys for the siblings – and even supplied free tickets to see Disney on Ice.
Mrs Forbes said that when Mollie visited the adult ward, she said: "This one looks so boring – I bet you wish you had the toys we had."
Now a group of children – all aged four – are embarking on a sponsored walk to thank the charity who brightened up some dark days for the Forbes family.
Joshua's nursery friends, Aidan, William, Kieran and Ella, will walk 4.1 miles from Johnshaven along the coastal path to Inverbervie on Saturday.
Kirsteen Bigland, mum to Aidan, said: "As parents we are all incredibly proud that the children are so keen to be involved, not only in agreeing to walk such a distance but also in the maturity they've shown by actively seeking sponsorship and explaining their fundraising efforts to everyone they meet."
Mrs Forbes added: "It means so much that the kids will be doing this walk and raising money for such a great cause – we'll be there waiting for them at the finish line.
"We feel overwhelmed by the support."
The A92 Stonehaven to Montrose road was closed for around seven hours following the incident, which took place on October 15.
Mollie and Joshua's dad, Bob Forbes, who was not involved in the crash, thanked those who were thinking of his family.
He added: "We are delighted and proud we have friends who would go all this way to help us raise money for the Archie Foundation."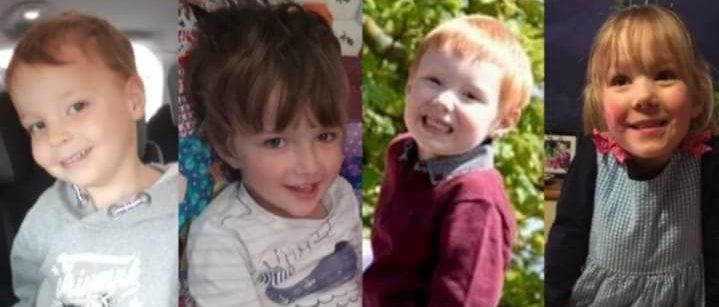 More than £700 has been raised so far, to support the effort click here.