The classmates of Liam Smith have played a charity football match to mark a year since his disappearance.
On November 18 last year, police issued an appeal for information in a bid to find the 16-year-old, who had vanished the day before.
His body was later found in a remote woodland on March 25.
Liam's classmates at Westhill Academy, forced to "mature far faster than any of them expected to", held subsequent fundraisers for Mental Health Aberdeen.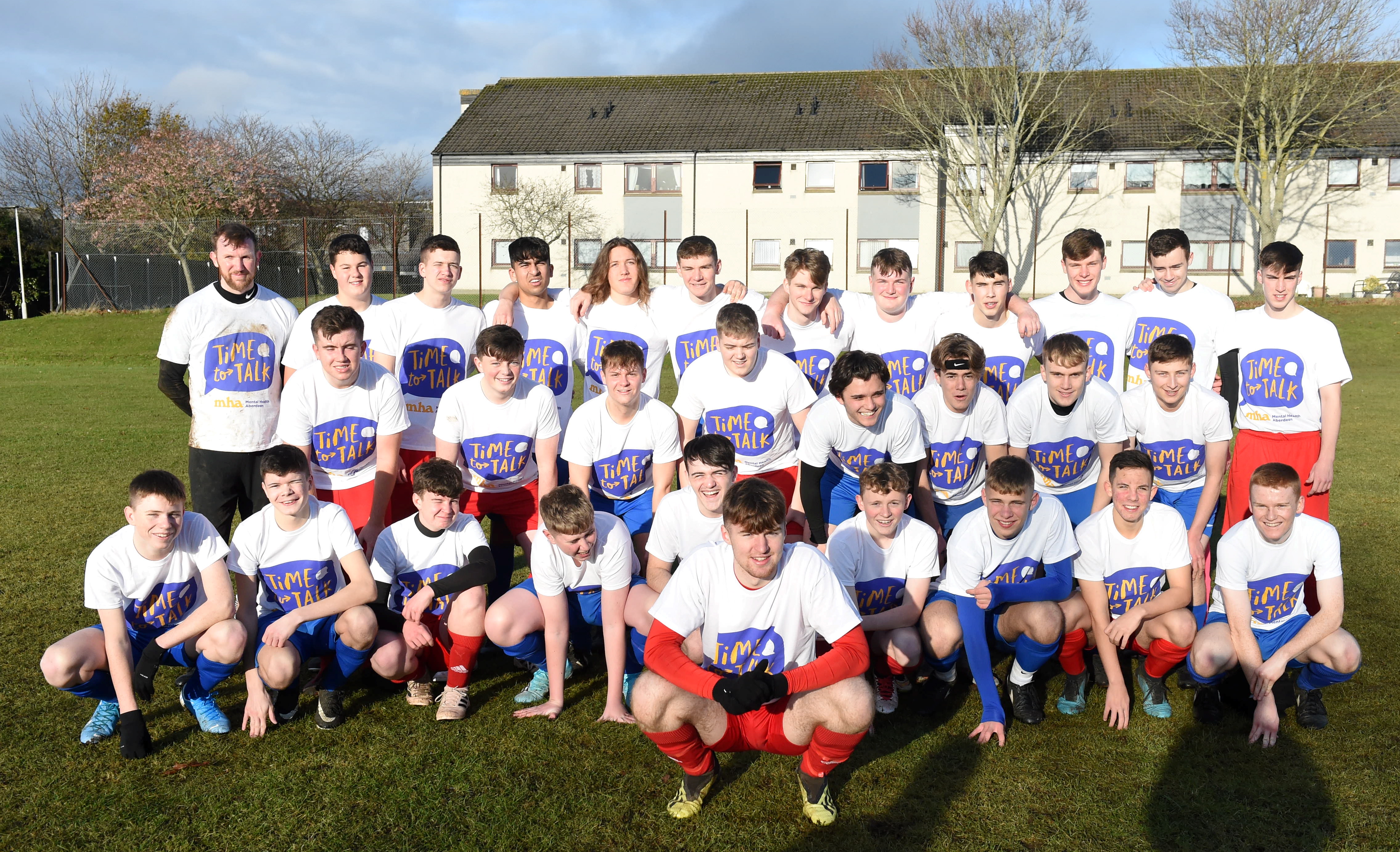 And yesterday, to mark a year since their friend was last seen alive, they gathered at Westdyke Leisure Centre for a memorial match.
"Losing Liam was an eye-opener to all of us," Organiser Kyle Leiper, 17, said.
"A huge part of this game was to pay tribute to him, but also to raise awareness of mental health.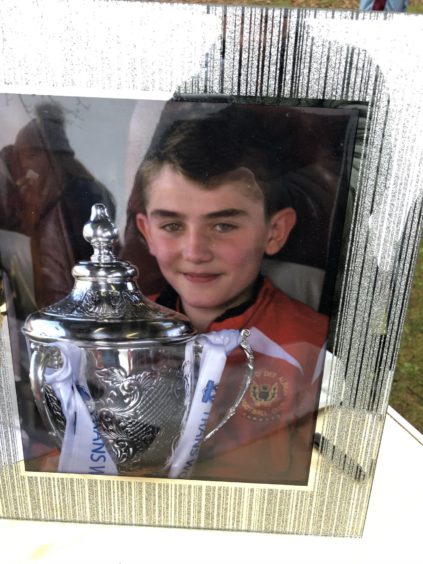 "If the amount raised saves one person from suicide then it will all be worth it."
The match saw a team of Liam's friends who attended Elrick Primary compete against a group of his pals from Westhill Academy.
Taylor Still captained Elrick in red, while Reece McNab captained Westhill in blue.
All the players wore Mental Health Aberdeen tops with the tagline "Time to Talk" underneath their bibs.
Attendees fell silent for one minute at 1pm, as Kyle placed a framed photo of his late friend between the two teams.
A tense 90 minutes followed kick-off – where each team claimed three goals apiece.
And after closely contested penalties the Elrick Primary team came out triumphant.
Refereeing the match was Jim McEwan, Liam's former guidance teacher, and Liam's uncle took a stint in goals.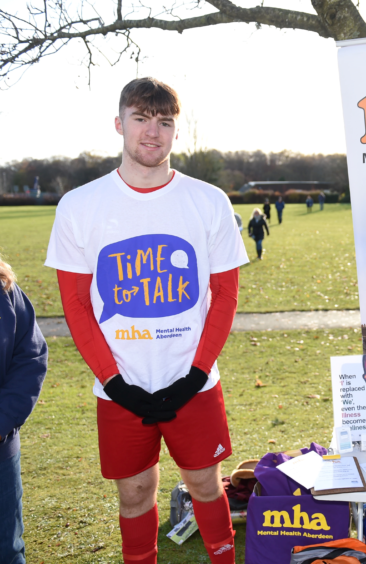 Mr McEwan, speaking after the game, said it had been a "privilege" to play a part.A c
He awarded man of the match to Finlay Harcus, of Westhill Academy, before presenting the Liam Smith Memorial Match trophy to Taylor Still on behalf of Elrick Primary.
Astrid Whyte, chief executive of Mental Health Aberdeen, said: "The money will go straight into our youth service so people, just like Liam, get the support they need quicker.
"We hope to employ an extra counsellor with the money raised by the match."
Kyle added: "Mental Health Aberdeen is a very worthy cause.
"We've noticed a difference in how we speak about mental health in the wake of what happened to Liam, we're all more open.
"Never feel selfish or scared of asking for help – it's out there."
The fundraiser for the match has raised more than £6,000 so far, with hundreds expected to be added due to refreshments sold by parents at yesterday's match.