After being named one of the most dangerous industries to work in again last year, Kaitlin Easton finds out what life at sea is really like
It is a dark and dreary day in Fraserburgh as gale force winds rock the boats in the harbour from side to side.
The fishermen are patiently waiting to hear if they'll be allowed out, but it appears gusts of up to 70mph have sabotaged the day's work and set treacherous conditions at sea.
The crew of the Reliance II were hoping for a productive day but will now have to wait for the storm to pass.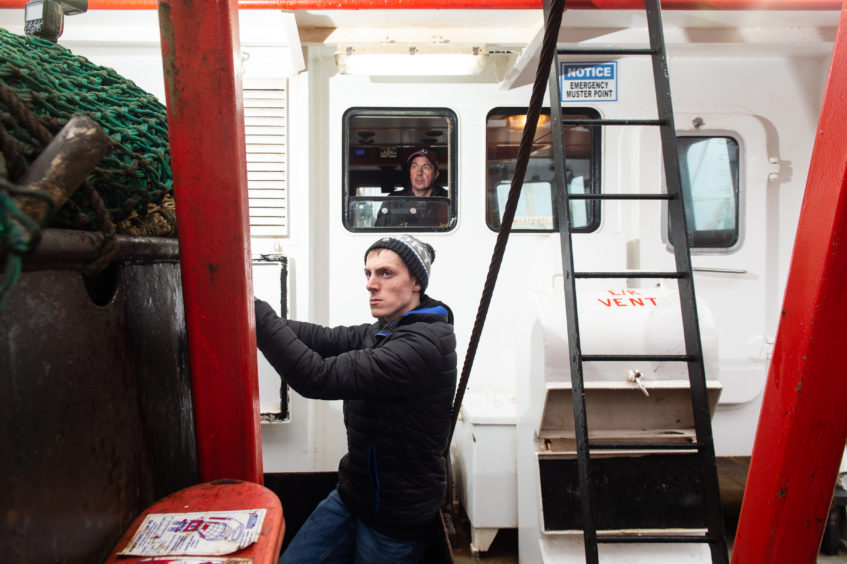 The last time they went out on a four-day fishing trip they made £30,000, and estimate they will lost out on roughly £5,000 because of the weather.
"If you were to go out of the harbour just now and your engine were to conk out – you wouldn't see next week," skipper John Clark said.
"Only two boats were in the fish market today and demand was very good. Boxes were going for £300 – that's why we want to get back out again.
"But with our job, the weather dictates our fishing time."
Although he never planned to follow in his father's footsteps, David Clark now works alongside him on the Banff-registered boat.
"When I was younger there was this series called Trawlermen on TV and for some reason bad things happened in every episode so it put you off going to sea.
"Then, on my first trip, I realised it wasn't as bad as it made out to be. The plan was to just come away for one trip – but, seven-and-a-half years later…"
When he was younger Mr Clark jun would tell his father that he would "never be a fisherman" but was "hooked after his first paypacket", he joked.
The two other crew members, Dadzie and Kobi, made use of the free time to clean out the fishing nets – attracting a playful and peckish seal with the smell.
When the nets are lifted back up, the seal pops its head out of the water and continues to "play with the crew" as the skipper shouts "that seal is showing off."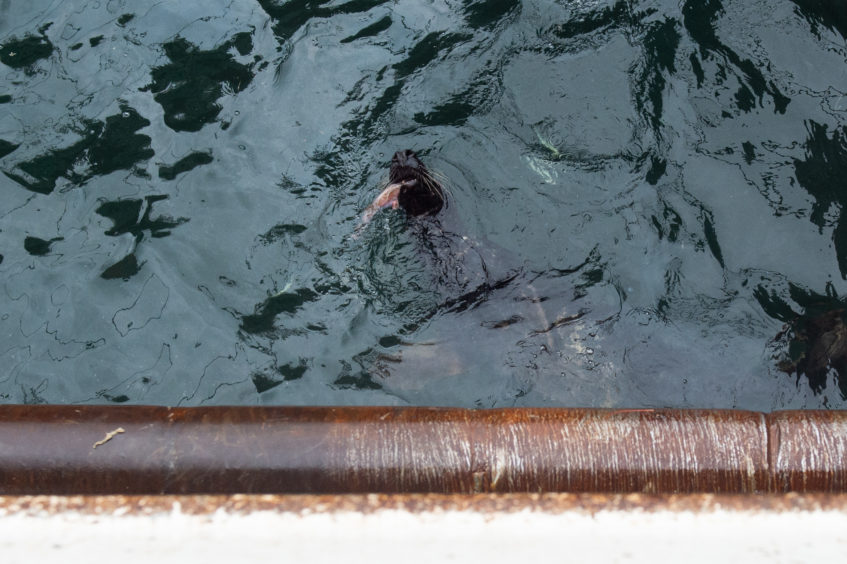 Mr Clark sen sees the value in these lighthearted moments as, after 30 years, he knows all too well how seriously his crew must behave when out at sea – especially in stormy conditions.
"Accidents can happen just like that. I know that personally myself, and it doesn't take a lot for you to be in a really serious situation where you're going to injure yourself.
"If someone fell overboard at this time of year they'd probably last about three minutes.
"The water would be so cold and the shock of you falling over – you'd probably have a heart attack first."
Although no crew members have injured themselves on board the Reliance II in the 10 years it has been running, Mr Clark sen suffered an accident one day in prior to then.
After going below deck to see how the crew was getting on he "nearly lost his arm."
The accident has made the skipper "pretty strict" on his crew.
Now a skipper himself, Mr Clark jun takes the crew out to sea when his father is busy.
"Before I was skipper, I would be on the deck with the crew most of the time and then on watch at night," he said.
"We've been in pretty bad weather before but most of my trips have been workable. In the past I have seen us not be able to fish because it's so bad."
For his last solo trip, he was out for three weeks and admitted life at sea can be "boring and lonely at times."
To get through the duller days, Mr Clark jun downloads as much Netflix as he can when he's on dry land.
When he's lucky, the boat's WiFi stretches to Snapchat videos and Facebook.
"At fishing we always say you never get a typical day at sea," Mr Clark sen said.
"That's the good thing about being at the fishing – there's not one day that's the same as the following day."
But when the weather is good, the team's hard work always pays off.
Two years ago they had their "best fishing day" and hauled in 300 boxes of cod worth £37,000.
The love for the job will always outweigh the danger for Mr Clark sen.
"My mother and father are not from a fishing family but it's just something that I always wanted to do.
"My favourite part? Steaming home in nice weather with a good catch."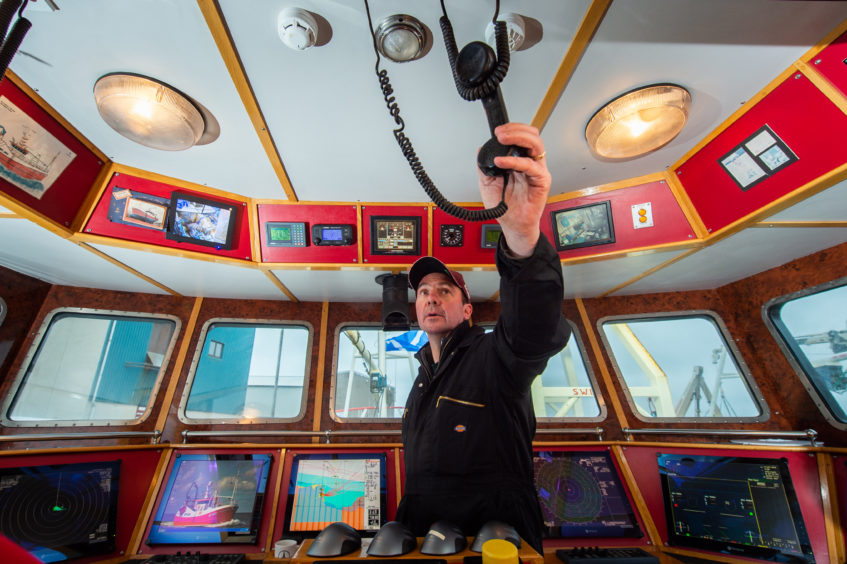 THE BACKGROUND
Fishing, forestry and agriculture were the most dangerous jobs to work in last year.
The 2018/19 Health and Safety Executive (HSE) report for workplace injuries showed this sector had the highest number of workplace deaths.
There were 147 workplace fatalities and 32 of these workers were killed working in either agriculture, forestry or fishing.
The annual average of deaths in this sector from 2014/15 – 2018/19 was 29.
In their 2018 annual report, the Marine Accident Investigation Branch (MAIB) calculated a rate of fatal injuries per 100,000 workers for 2017/18 – for fishing, this was just over 60.
During 2018, there was 5,603 fishing vessels registered in the UK.
There were 136 casualties in these vessels reported to the MAIB and eight fishing vessels were reported lost.