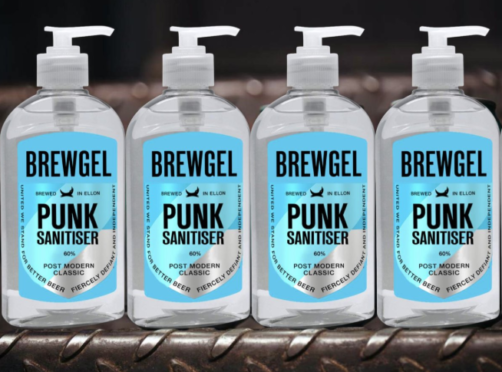 Hand sanitiser manufactured by Aberdeenshire beer giants Brewdog and donated to Aberdeen Royal Infirmary has been rejected as it does not meet required clinical standards.
The Ellon-based brewing company decided it would use its distillery to make hand sanitiser, and give it away completely for free to those in need.
The move came following reports of widespread shortages, and incidents of the vital hygiene product being stolen from hospitals.
Yesterday James Watt, the co-founder of Brewdog, revealed that more than 100,000 bottles had been donated to key worker and charities so far.
But none of the sanitiser given to NHS Grampian is currently being used, as it does not yet meet the stringent requirements needed for a medical environment.
However, it is hoped that it will eventually be cleared for use at NHS Grampian sites such as Aberdeen Royal Infirmary.
An NHS Grampian spokesman said: "We are very grateful for the offer from many local businesses, including Brewdog, to support the NHS at this time.
"Our supplies and equipment have to reach clinical standards before they can be put into use in healthcare settings.
"We would be keen to work with any businesses to provide them the information they require to best support us."
Mr Watt said Brewdog will endeavour to work with the NHS to make sure its sanitiser can meet the requirements for use in healthcare environments.
He said: "We started making hand sanitiser at our distillery in Ellon in response to the national shortage and are doing everything we can to help.
"The production of sanitiser is completely new for us, we are working closely with the NHS to understand how we can best meet their requirements for clinical care.
"In the meantime, we will continue to supply frontline workers and charities.
"The government's announcements at the weekend allow us to produce and distribute safe hand sanitiser more quickly."