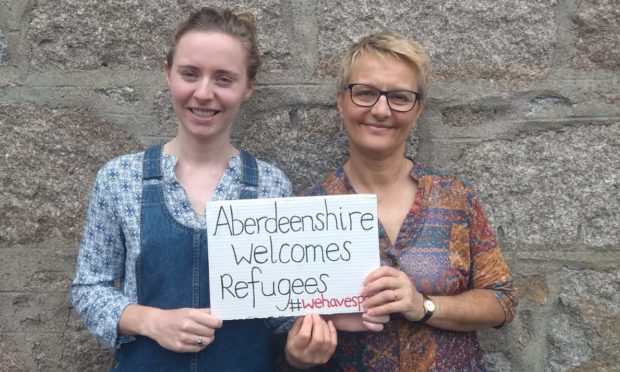 A mother and daughter have called on the north-east's councils to "urgently" offer their support to refugees stranded in Greece.
Tens of thousands of men, women and children who fled conflict in the Middle East and Asia and travelled to Europe are currently trapped on the Aegean islands.
Unable to move elsewhere in the continent or return home, scores are living in migrant camps spread throughout the country.
Refugees began arriving there in 2015 after neighbouring Turkey opened its borders, allowing those escaping war to travel through.
It is estimated there are more than 50,000 people seeking refuge on mainland Greece and its islands, sharing facilities which were designed for a much smaller population.
When she was 19, Isla Kitching travelled to a migrant camp on Chios in 2017 to teach at a primary school there.
And, inspired by her daughter, Dale Kitching decided to make a similar trip.
She retired as a special needs teacher at Aboyne Academy in December then headed to Greece to educate teenagers.
But she was left stunned by the "appalling and insanitary" living conditions people were contending with, made worse as the Covid-19 pandemic began to sweep the country.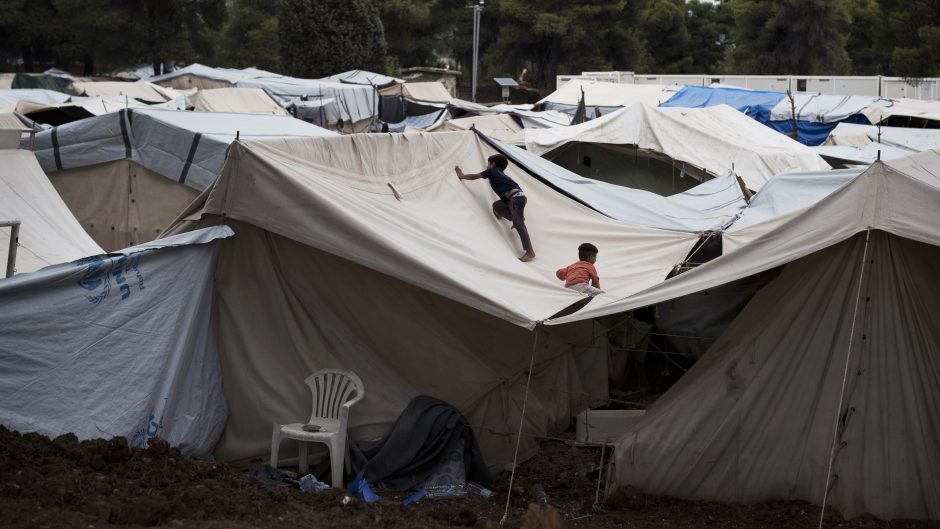 Mrs Kitching said: "Men, women and children were facing the imminent threat of the virus with totally inadequate sanitary conditions, minimal running water and cramped living conditions.
"How can you socially isolate when you need to queue for food for up to four hours a day and home is a container shared with another family?"
The pair, who live in Aboyne, have now launched a petition under the Europe Must Act banner, calling on Aberdeen City and Aberdeenshire councils to help those stranded abroad.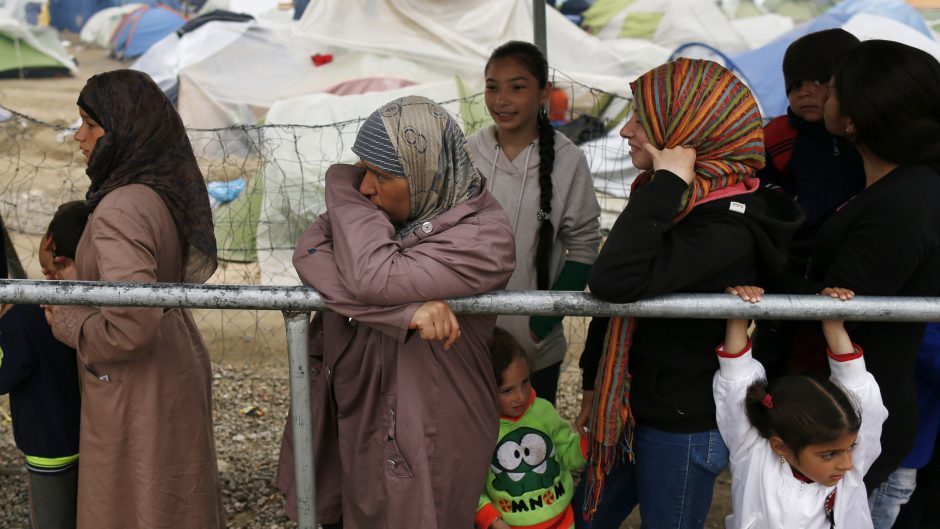 Mrs Kitching added: "In order to save lives, the camps on the Aegean islands must be completely evacuated.
"On March 30, the mayor and citizens of Berlin pledged to take in 1,500 refugees.
"Now we ask cities and towns across Europe to join Berlin by pledging to take in an exact number of refugees and asylum seekers from the camps.
"We have done this before – Aberdeen and Aberdeenshire have a good track record in refugee resettlement but we can do more.
"We must lead the way in the United Kingdom and in Europe to evacuate the camps and put an end to this human tragedy."