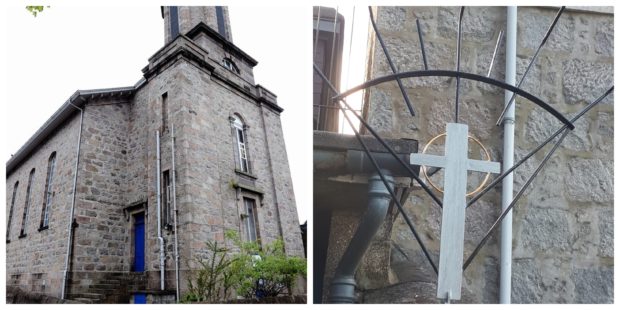 A talented Aberdeen parishioner has created a metal cross to stop "mischievous" children from climbing onto a church roof.
Baird Shepherd is a member of Woodside Parish Church and offered his assistance after the congregation decided to take action to protect the building from vandals.
However, they did not want a traditional safety barrier amid fears it would spoil the look of the church.
Reverend Markus Auffermann said: "We had problems with kids from the neighbourhood climbing on our roof and getting up to mischief.
"They damaged a few things so we were very worried and understandably upset but we were also very concerned for their safety."
"The idea we had was to build a barrier made out of metal and our devoted and committed member, Baird Shepherd, put a cross into the centre of  the metal barrier.
"People look at it and they can have their own interpretation of what it stands for. He did a really great job and others have commented on how it looks."