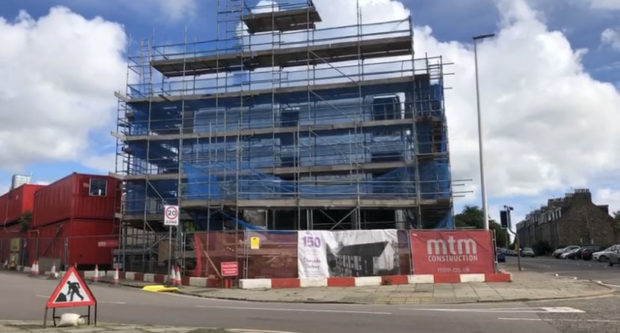 Construction has started on a £3.2 million mental wellbeing centre in Aberdeen.
The new 20-bed residential facility, Abergeldie House, on Holburn Street, will support adults with a range of mental health illnesses on their journey to recovery.
Work had been due to get underway earlier this year, before being sidelined due to the Covid-19 outbreak.
City social care charity VSA, who will run the centre, announced yesterday that construction had finally begun.
VSA chief executive Kenneth Simpson highlighted the importance of the new facility, amid the "profound effect" the pandemic is having on mental wellbeing.
He said: "This is undoubtedly one of the most challenging periods any of us have had to face, but for many people already living with a mental health condition, it is starting to have a profound effect.
"So, we are delighted we have been able to start construction again on our new mental wellbeing centre, making this facility a reality and changing the lives of people who need our support for the better."
The charity hopes to have the centre open later this year, but needs the help of people in the north-east to reach its remaining fundraising target of £500,000.
Director of external relations at VSA, Jennifer Mitchell, said: "Now more than ever we need your support.
"This is a really difficult time for many households and businesses, but if people can step forward to make a donation or fundraise in aid of VSA it would be fantastic, and greatly appreciated by the vulnerable people whose lives we help change."
The new unit will support people using one of VSA's highly regarded mental health support techniques, known as the recovery model.
Many people who have experience of using mental health services are used to having things done to them or for them, however, the VSA recovery model is about empowering the individual to take control of their lives and understand how to live with their condition.
It encourages individuals to make goals such as developing a new hobby or going out on social activity.
VSA has helped thousands of the most vulnerable people and their families living in Aberdeen and Aberdeenshire, including those suffering from addiction, mental health issues, isolation, poverty, and with complex learning needs.
To donate, visit giving.vsa.org.uk.