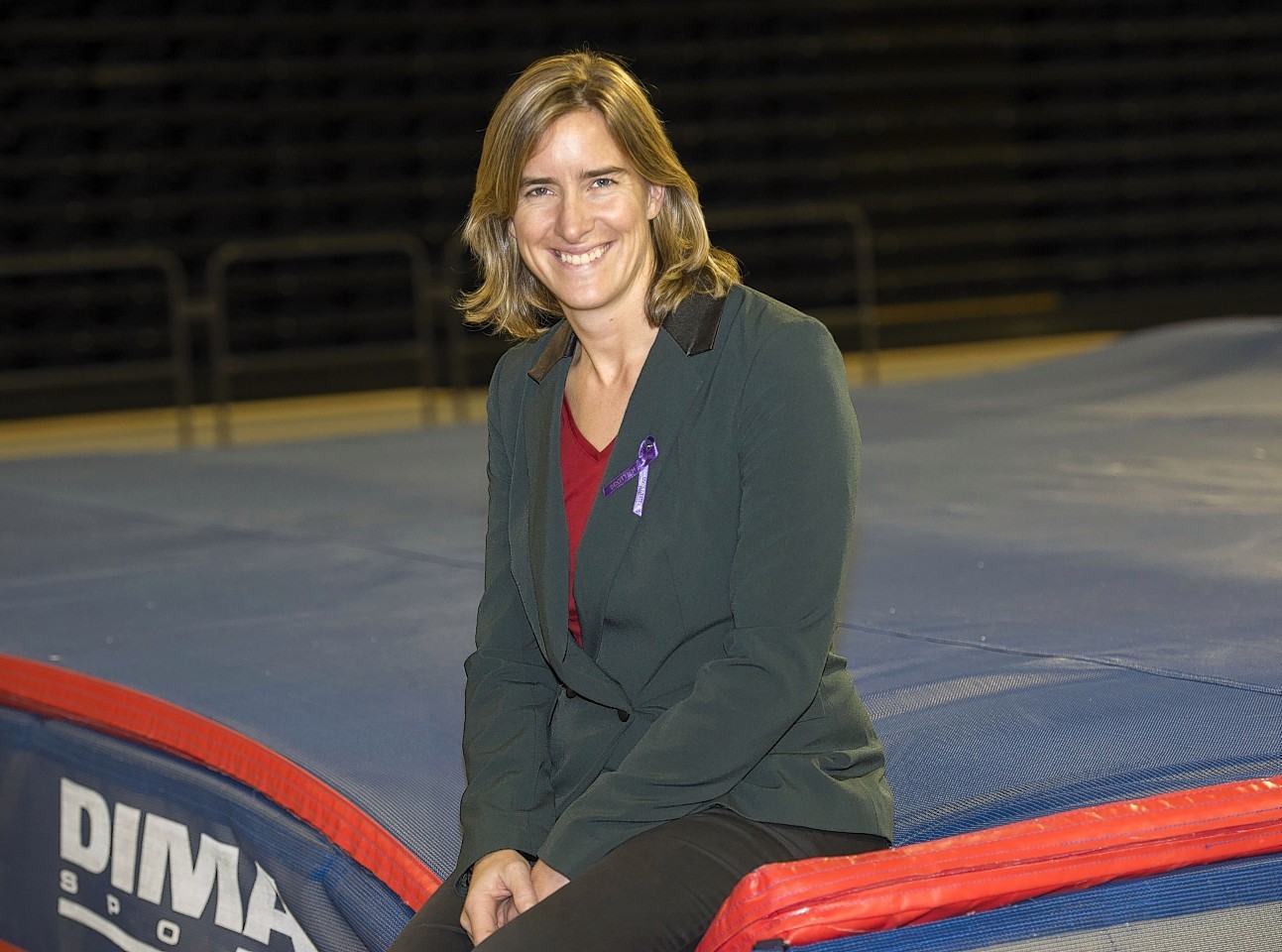 A team of amateur rowers will be joined by an Olympic gold medallist when they take to the water at a major event next month.
Katherine Grainger will join The Portsoy Skiffettes on the first day of the Scottish Traditional Boat Festival in Portsoy, which kicks off on June 27.
They will row in the Soy Quine, which was built by the women and painted bright pink, on open water from the village harbour.
A record 19 skiffs have registered for the racing events at the boat festival.
Ms Grainger, originally from Netherley in Aberdeenshire, has been hailed as Britain's most successful female rower after a gold win at London 2012 added to her medal collection.
The Olympian will also have the honour of laying the foundation stone of the Port (Portsoy Organisation for Restoration and Training) Boatshed.
Ms Grainger said: "I am so happy to be asked to attend the first day of the Aberdeen Asset Management Scottish Traditional Boat Festival.
"It's brilliant to see a community getting behind such a great project that they'll remember for years to come.
"The Festival is a great chance to show all that Portsoy has to offer and personally I can't wait to try the skiff racing – I just hope it won't get too competitive.
"I know the Festival will be a huge amount of fun for everyone involved."
The Boatshed project in the north-east town is the flagship development for the Festival, now in its 21st year, converting a currently derelict building turned into a community resource to help preserve traditional boat building and sailing skills.
Festival chairman Roger Goodyear said: "It's a huge honour for us to welcome Katherine to the 2014 Scottish Traditional Boat Festival and we are delighted that she will lay the foundation for The Boatshed project.
"We are particularly pleased that Katherine joins us in the Year of Homecoming especially as we are scheduled to host visitors and participants from across the world, coming to enjoy our rich cultural heritage. It's a privilege to host Katherine on her homecoming trip to Aberdeenshire."