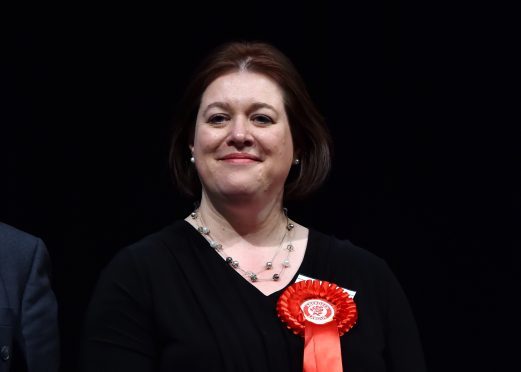 Health chiefs have warned that any shortfall in the repayment of the city's Covid-19 bill by Holyrood could result in vital services being cut.
Sarah Duncan, chairwoman of the Aberdeen City Health and Social Care Partnership's Integration Joint Board (IJB), confirmed last night that the body was "still waiting" on reimbursement of around £11.4 million from the Scottish Government.
She said she hoped the delay would be ironed out by September.
The Kincorth, Nigg and Cove councillor raised fears that any gap in the refund of Aberdeen's Covid-19 expenditure would likely result in cuts to the local health and social care sector.
She said: "I would find that a betrayal of all the promises that the Scottish Government has made to health and care systems, and that could involve looking at services that have been doing an amazing job responding to Covid-19 – care homes, social care in people's houses and primary care.
"There would be nothing that we would be able to say we can't touch if we had to do a financial recovery plan, and that's no way to recompense the workers, the patients and the service users for all the hard work and all the sacrifices they've put in since March.
"The Scottish Government really does need to come forward soon with confirmation that Covid costs are going to be refunded to us so that we can get on with the future without having to worry about making up any shortfall."
Civil servants warned last week that the future of Aberdeen's health and social care services are at "very high risk" of financial failure in the pandemic.
It is understood members of the IJB were told yesterday that demand outstrips its budget.
A report going to the board forecast "tough choices" ahead over the coming years if more money is not incoming.
It states the IJB's appetite for financial risk is low, but members should recognise it has an even "lower appetite for risk of harm to people".
Scottish ministers awarded £1.85m to the board in May to cover extra costs during the pandemic but "a significant part" of that has now been used.
Ms Duncan, an Aberdeen Labour councillor, said the Scottish Government has been very clear throughout that all costs would be reimbursed for the Covid-19 response, adding that the IJB is "going to hold them to that".
She said: "We've made provision for an emergency board meeting in October, if the financial recovery plans is needed – but I very, very sincerely hope that we do not need to do that financial recovery plan."
A spokesman for the Aberdeen Health and Social Care Partnership said the financial situation will be determined by decisions made by the Scottish Government before October.
He added: "These are bridges that we still have to cross".
A Scottish Government spokeswoman said:"We will provide the necessary funding across health and care services in recognition of costs incurred to date in responding to COVID-19, to support remobilisation of services, and to ensure that patient safety remains the top priority at all times.
"The Health Secretary has already agreed up to £100 million to allow IJBs to address immediate financial challenges across social care, with Aberdeen IJB receiving its share of this.
"We are carrying out a detailed review of actual expenditure during the first quarter of 2020 and, following that, we will make a funding allocation to further recognise cost implications."