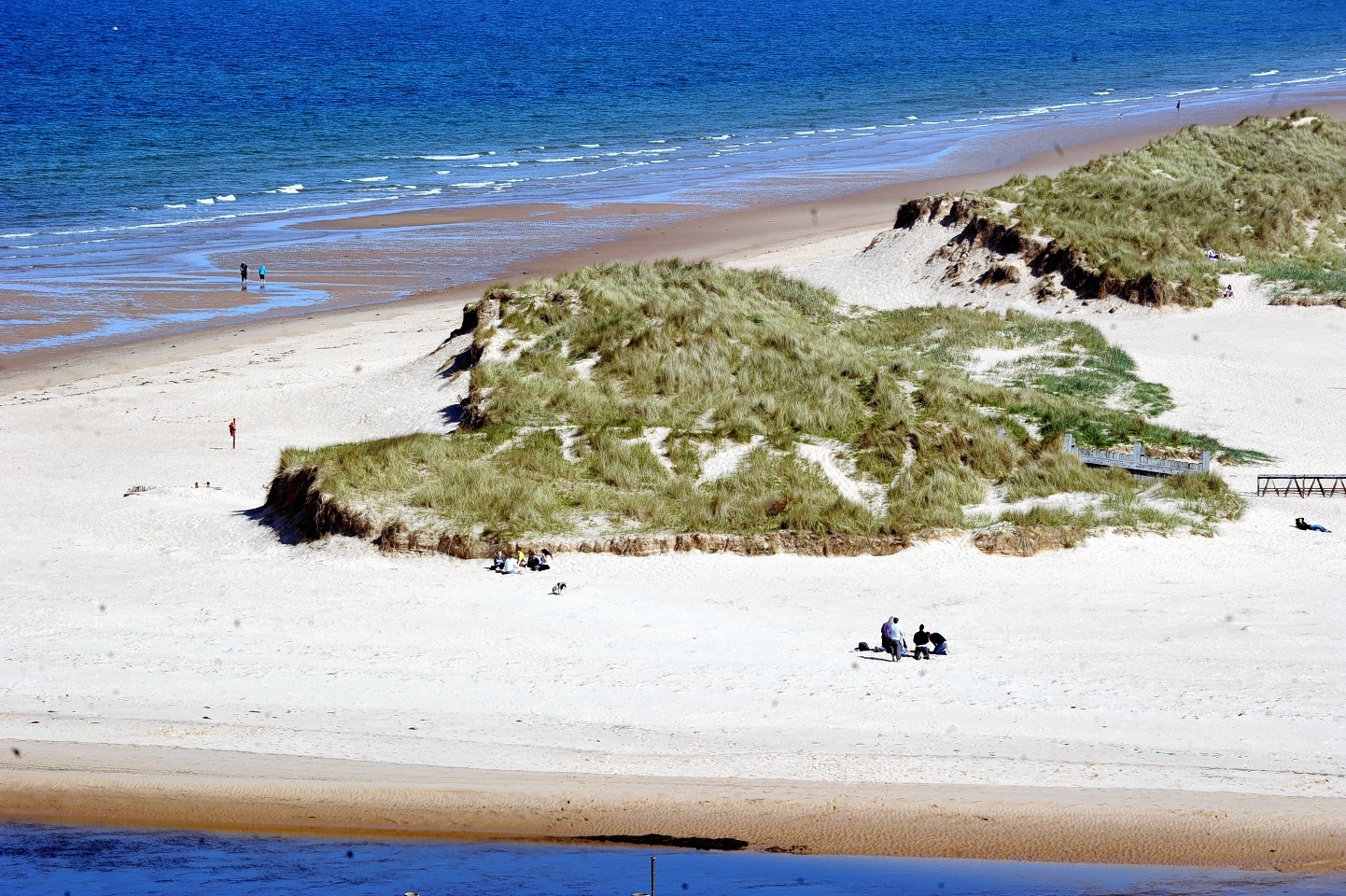 The north-east will bask in temperatures as high as 21C in some places today as the warm weather continues.
The good spell will continue tomorrow, although residents have been warned to double-check forecasts if they intend having an early-evening barbecue.
Aberdeen Met Office forecaster Dave Clarke said: "Saturday will be a lovely day across the north-east with Aberdeen reaching 19C, Braemar 20C, and parts of Aberdeenshire as high as 21C.
"This will be the case right along the north-east coast and into Moray, with this side of the Great Glen enjoying a great day.
"There will be very light winds, but it will remain dry throughout, with only some areas, such as near the Dee and the Don, having early morning mist, which will soon dissolve."
Mr Clarke added that tomorrow will be slightly colder, with temperatures dropping by an average of 1C, but it will remain pleasant.
He added: "We can expect a warm, dry, sunny day all areas east of the Great Glen, but some cloud will emerge in the late afternoon and evening.
"Forecasts after that are conflicting, so I would advise people having a barbecue to do so during the day as it may become cloudier and cooler later."
Further north, the Highlands was the warmest place in Scotland yesterday – with more good weather forecast for the weekend.
Children paddled in the sea and holiday-makers enjoyed picnics as temperatures reached 20C in some parts of the region.
Very little wind and clear skies gave much of the Highlands and islands a taste of summer, with only the Northern Isles and the Caithness coast missing out.
The beach at Nairn proved popular with both locals and tourists, with children playing in the sea while adults soaked up the sun.
Temperatures of 18C will be fairly widespread in the region today, with some places, such as Lentran and Aviemore, likely to reach 20C.