Works have started to return the flood-damaged Cambus O' May suspension bridge to its former glory.
The Edwardian structure over the River Dee was severely damaged by the floods brought by Storm Frank at the end of 2015.
Last year, Prince Charles stepped in to announce his support and revealed he would match funds to help "play a part in the bridge's renaissance".
The crossing, which is within the Cairngorms National Park, has always been popular with locals and visitors alike as it crosses the river at an eye-catching spot.
But for the time being the public is being urged to avoid that stretch of the river to enable the new works to progress safely.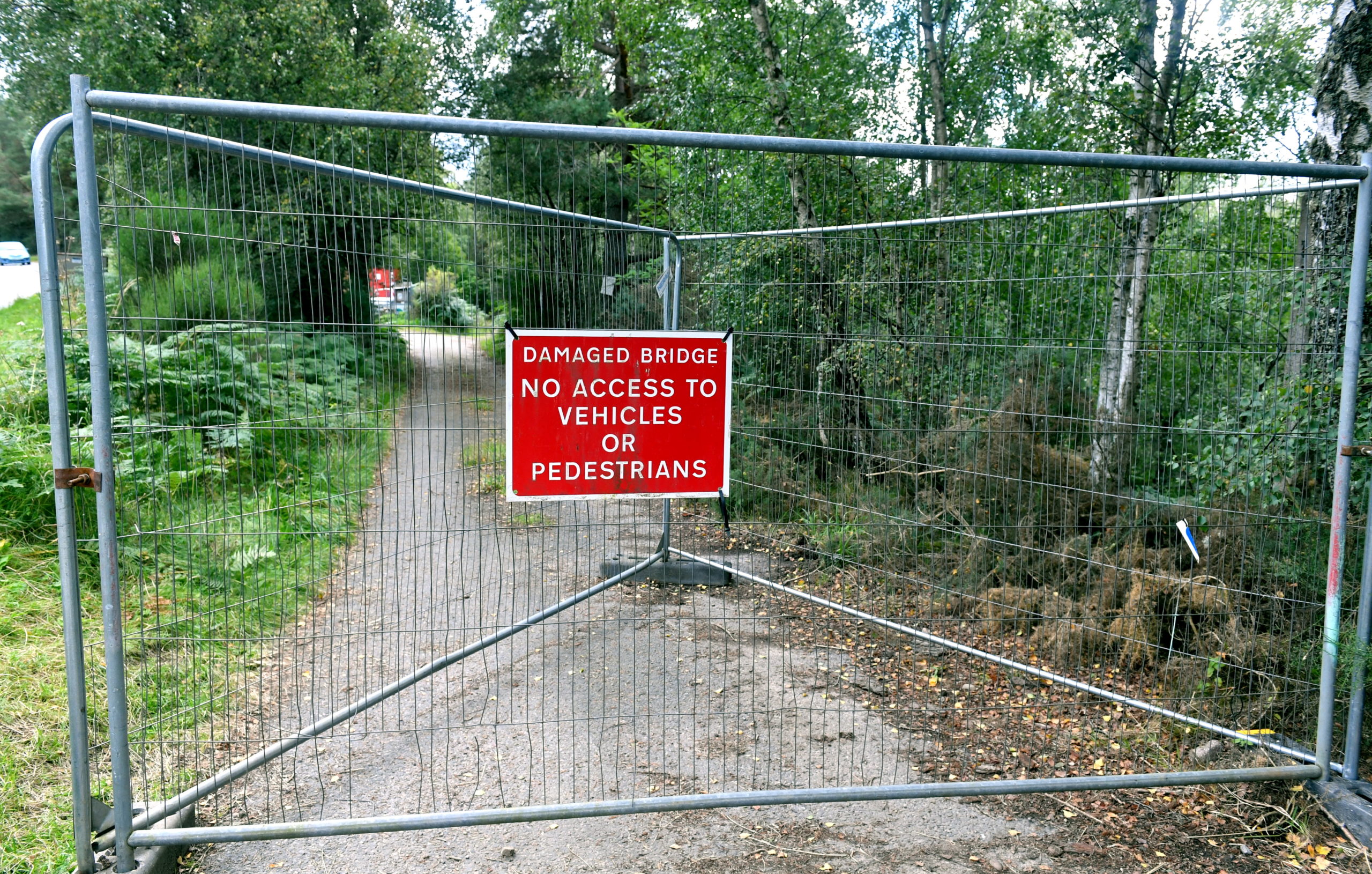 The area traditionally used for parking has been fully closed off, while a 20mph speed restriction has been imposed on the stretch of the A93 near the site.
Aberdeenshire Council said the works should take about 16 weeks, although the "critical stage" of bringing the bridge back into alignment is nearly complete.
New painting has begun and the deck will soon be stripped-off in readiness for the new deck boards to be fitted.
Donald MacPherson, structures manager for Aberdeenshire Council, said: "I would like to thank all those involved in fundraising for the project, which has been really successful and has allowed the works to commence at last.
Prince Charles steps in to help save historic Cambus O'May bridge ravaged by Storm Frank
"This is the last bridge to be repaired in Aberdeenshire following the devastating Storm Frank and shows a determination on the part of the community to protect these important listed assets to the benefit of all."
A spokesman for The Prince's Foundation, the official charity of Princes Charles, added: "It is heartening to see such an iconic landmark of Royal Deeside being restored to its former glory.
"We would like to congratulate the project team and the expert contractors who are working so hard to ensuring the reopening and return to splendour of the Cambus O'Mey suspension bridge."
The bridge was built in 1905 and was a gift to the public from Alexander Gordon some ten years after his death, along with the Polhollick Bridge and several other buildings in Ballater.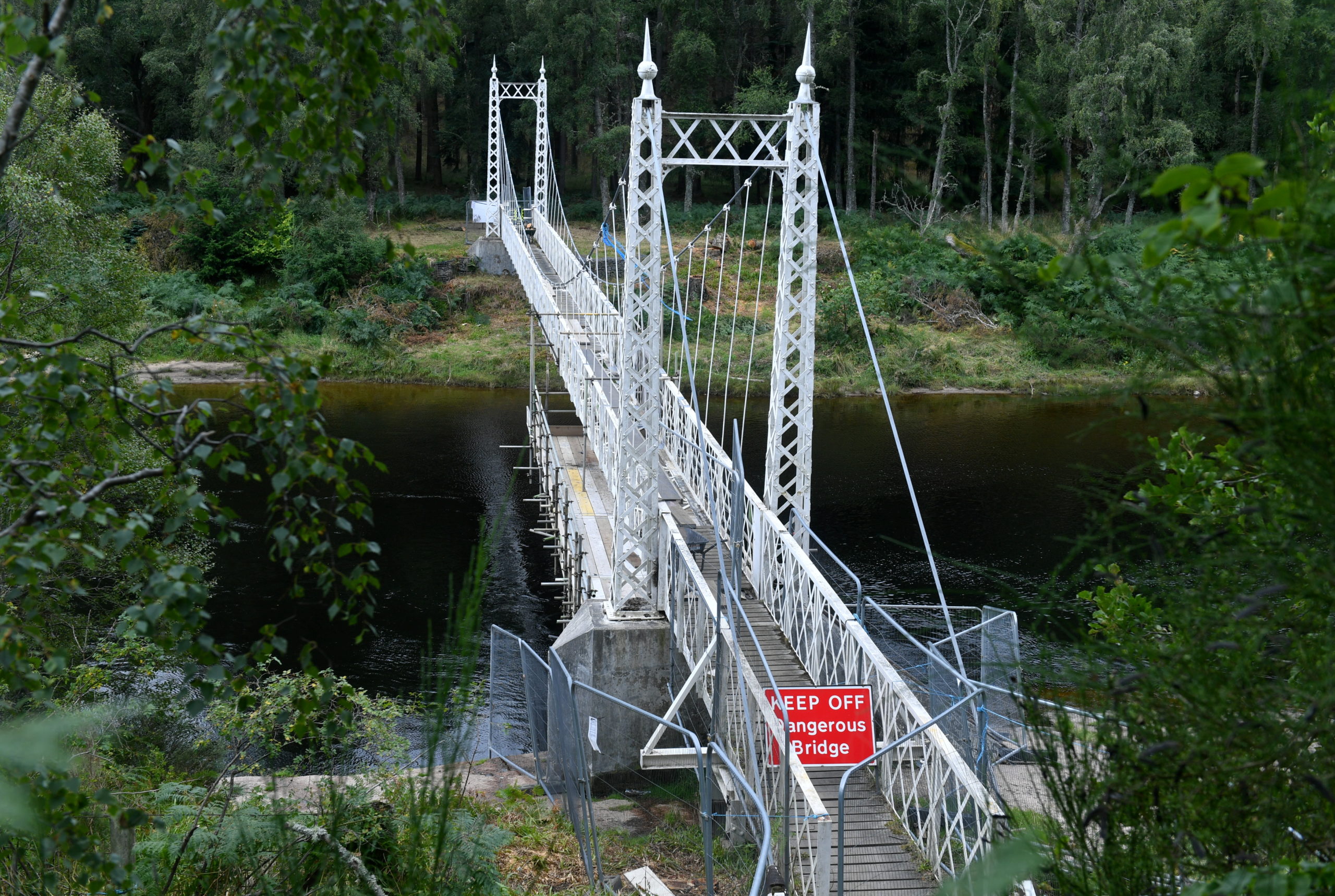 It is a Grade B listed structure, which had to be re-built in 1988 for safety purposes and was then re-opened by Queen Elizabeth, The Queen Mother.