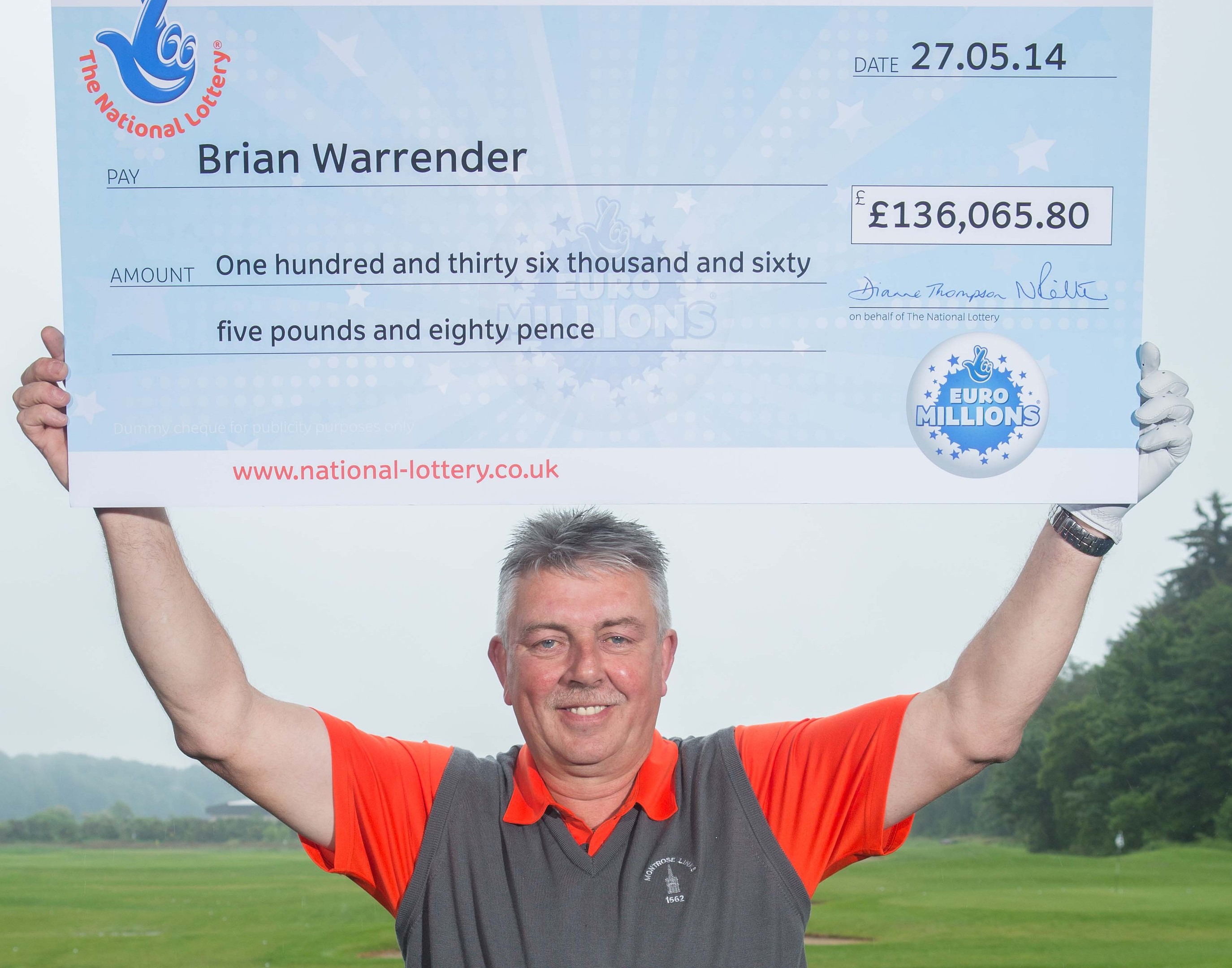 A golfer from Laurencekirk is celebrating a six-figure lottery win after buying a ticket on the spur of the moment.
Brian Warrender, 55, scooped £136,065.80 when he matched five numbers and a "Lucky Star" on the EuroMillions draw on May 27.
Brian, who runs his own plumbing and heating firm, admitted that he was not a regular EuroMillions player, despite enjoying the regular lotto draws.
But he said a poster for the EuroMillions rollover caught his attention when he went to buy a bottle of water from a shop in Stonehaven.
He said: "I don't play EuroMillions regularly but when I saw the poster I thought I should take a chance and bought a couple of Lucky Dip tickets.
"I checked the numbers on TV on Wednesday morning – I didn't have my glasses on and at first I thought the 26 was a 28. I was over the moon when I realised it was actually a 26 – my number.
"The first thing I did was let my family know; they were excited to hear the news that they had a lottery winner in their midst!"
A keen golfer, Brian said he is resisting the urge to splash out just yet.
He added: "I play club golf most weekends so the win will allow me to indulge in my hobby a little, however the main thing I will be doing with my win is putting it towards buying a house."
The winning ticket was bought at The Co-op in Redcloak, Stonehaven.
The winning EuroMillions numbers for the draw on Tuesday were 7, 13, 16, 25, 26 and the Lucky Stars were 1 and 6.
The EuroMillions jackpot has yet to be won meaning the draw tomorrow will have a huge jackpot of £85,000,000.