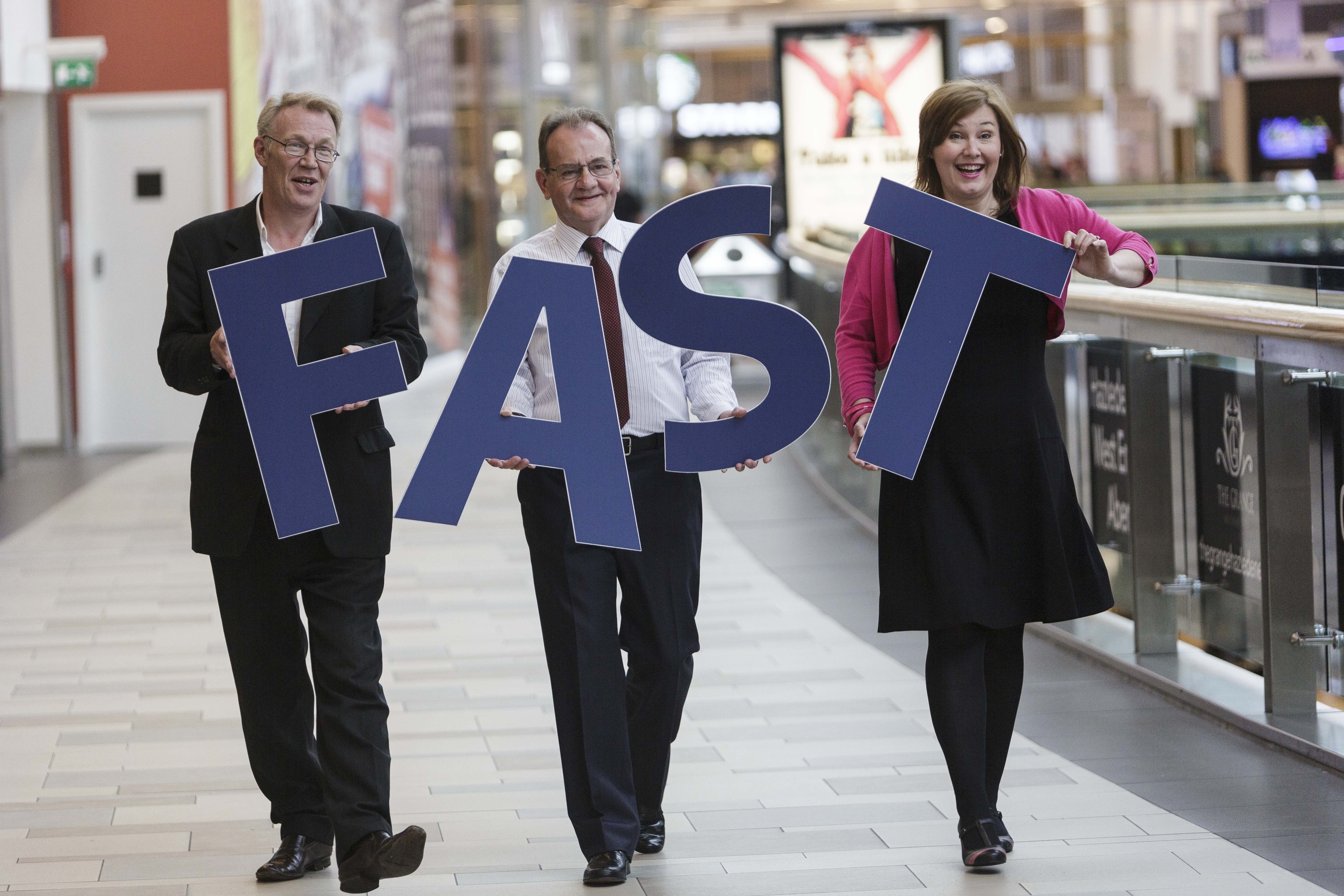 An Aberdeenshire man who survived a huge stroke is backing a campaign highlighting the importance of early diagnosis for stroke sufferers.
James Paterson, of Stonehaven, had a stroke whilst in his bed after returning from a business trip to Italy in February 2013.
And it was his wife of 41 years, Linda, who acted to save his life having recalled the required face, arm, speech and time checks used to assess stroke symptoms.
And now Mr Paterson, 65, is backing Chest, Heart and Stroke Scotland's Think Fast campaign, aimed at promoting the same checks used by Mrs Paterson following her husband's stroke.
Mr Paterson said: "I don't remember much about the stroke itself as I was pretty much in a state of half consciousness, but I do recall feeling numb down the whole right hand side of my body and being unable to speak properly, I was mumbling.
"I spent a full week in intensive care before being moved to Woodend Hospital in Aberdeen, where I was to spend a further three weeks receiving physical and occupational therapy."
Staff at Aberdeen Royal Infirmary determined where the stroke had occurred and later gave him a thrombolysis, a clot-busting drug which returns blood supply to the brain.
Mr Paterson, who now chairs the Exercise After Stroke Stonehaven group, added: "In that first week, I think my family were at first shocked to see how seriously I had been affected by the stroke but by the end of the week they were amazed at how speedy my recovery had been.
"The care I received at both hospitals was absolutely first-class and this, along with the quick-thinking of Linda, meant I was able to return to my home with the help of the stroke nurse."
Mr Paterson, who since recovering has retired, added: "I guess I am living proof of the importance of the Think Fast campaign, who knows how things could have turned out had Linda not followed the simple instructions.
"The best chance you can give yourself of a full recovery is that early diagnosis and I feel raising awareness of this is absolutely key."