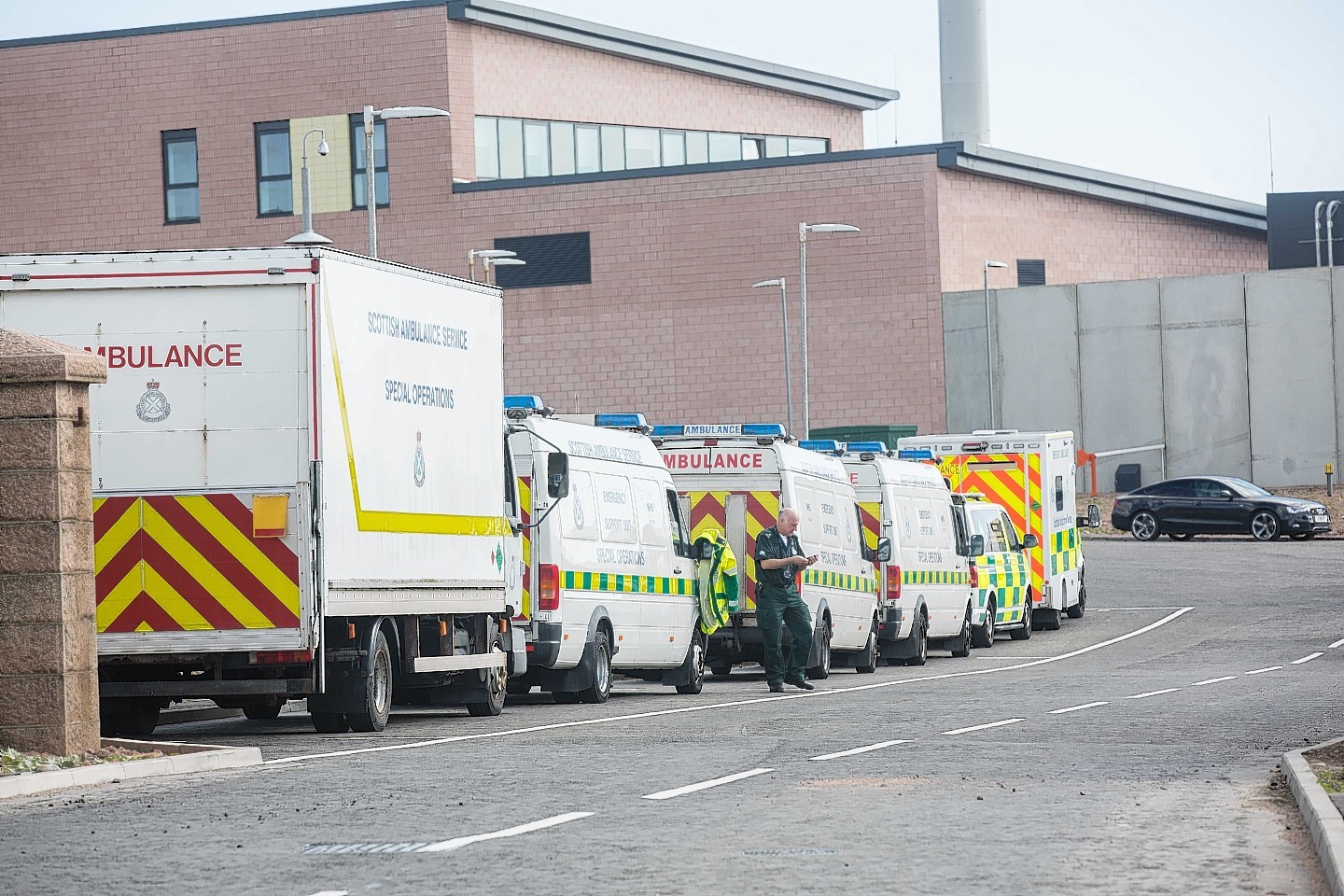 Scotland's Justice Secretary has insisted that "hooliganism will not be tolerated" at trouble-hit HMP Grampian.
Kenny MacAskill has been accused of refusing to take responsibility for a series of disturbances at the new £140million jail in Peterhead.
North-east Labour MSP Richard Baker said it was "astounding" the minister had avoided answering questions about violence at the prison.
But SNP MSP Mr MacAskill broke his silence on the issue yesterday during a visit to Aberdeen to promote the latest round of the Scottish Government's Cashback for Communities programme.
He praised the work of staff following the incidents, one of which resulted in a 14-hour stand-off when about 40 inmates went on the rampage in the facility's Ellon hall.
Mr MacAskill said: "I meet directly with the chief executive of the Scottish Prison Service (SPS), and I met him the day after the incidents had taken place.
"Hooliganism will not be tolerated in Scottish prisons and that's where I pay tribute to SPS staff, who acted promptly to bring the situation under control and to seek to impose the appropriate management regime.
"I think new prisons can face issues, we have seen it elsewhere in Scotland.
"But that does not make it right, and it will not be tolerated and I think there is some court action pending."
The minister would not dismiss the situation outright as "teething" troubles, but denied there was any deeper issue involved.
He said: "We know that when people are moving into a new institution there can be some, who we have to remember are known for their propensity to misbehave, that try to push the barriers and if they get an inch, they will take a mile.
"This is why the job of the government is to give full support to the Scottish Prison Service and the staff who are on the frontline."
Since the outbreak of violence last month, nearly 200 prisoners have been transferred to jails in the central belt.
The young offenders' unit has also been shut indefinitely.
It is understood that the authorities feared younger prisoners could stage a copycat incident.
SPS bosses said they wanted to "decomplicate" the jail population while they tried to establish the circumstances behind the siege.