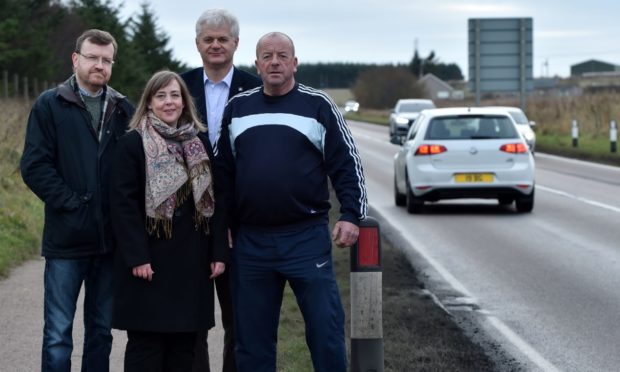 North-east councillors have warned the region's economy could hang in the balance without immediate road improvements for its major port towns.
It is feared that a lack of upgrades will lead to reduced business in Peterhead and Fraserburgh for the fishing and the energy industries.
Members of Aberdeenshire Council's infrastructure services committee made the comments in response to a new strategy drawn up by transport organisation Nestrans.
It has recommended the A90 north of Aberdeen is dualled between Ellon and the Toll of Birness – a move which campaigners have been calling for since 2014.
Nestrans also proposed junction upgrades, including roundabouts at Toll of Birness and Cortes, and safety enhancements for the roads to Peterhead and Fraserburgh.
But at the meeting, Peterhead South and Cruden councillor Alan Fakley said the measures must go further.
"Without doubt, the north-east is the engine room of the Scottish economy," he said.
"But the transport network to the northern ports is no longer fit for purpose – it's outdated, often blocked and is needed to connect people to services and businesses.
"Our businesses in the northern ports rely on a good transport network to take our products to other markets.
"The project mentions dualling at Toll of Birness and that is very much welcome, but this is only part of the story."
Mr Fakley, who is part of the Dual Peterhead campaign group, added: "This is not a 'nice to have' project, but is essential for our economy.
"A single road accident north of the Toll of Birness effectively closes the port.
"We can't get product out as the road is closed, and the other routes are not suitable for HGV driving.
"We can't put them out on a bus or a bicycle."
Last month the local authority's Buchan area committee made similar comments relating to Nestrans' plans.
It gave its "wholehearted support" to the proposals, but asked they be reworded "in much stronger terms" to emphasise the need for improvement, "including a dual carriageway and rail connections to the northern ports".
They also asked "that pressure be put on Nestrans and (road maintenance firm) Bear to progress this action".
Mr Fakley said further-reaching upgrades for the north-east will only become more important in the future.
As well as being the UK's largest fishing port, Peterhead has begun playing an increasingly crucial role in energy transition and is now a key location for the likes of renewable energy providers.
In 2017 a 25,000-tonne floating crane arrived there to help with construction of the European Offshore Wind Deployment Centre in Aberdeen Bay.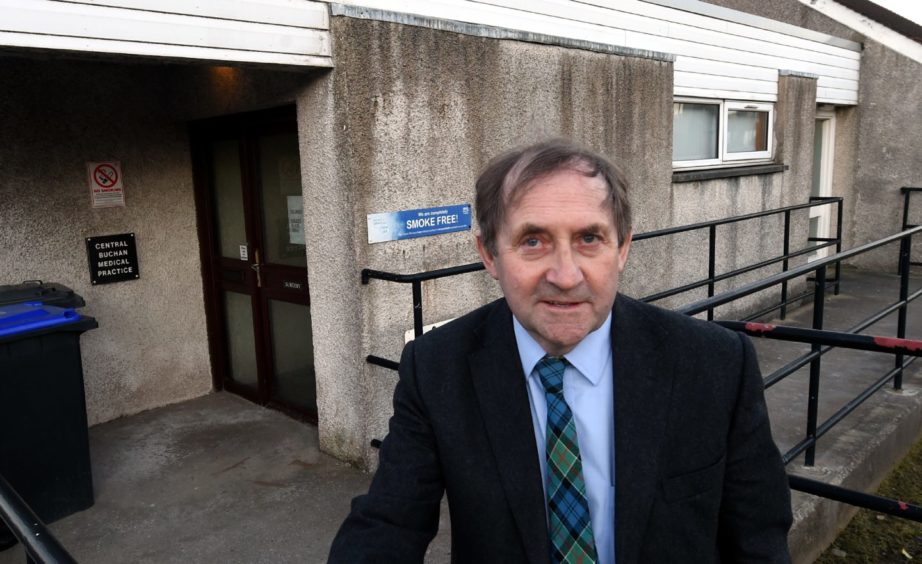 Mr Fakley's sentiments were echoed by Central Buchan representative Jim Ingram.
He told the committee work to upgrade road links north of the Toll of Birness would further enhance travel in line with the benefits experienced from the Aberdeen bypass.
Mr Ingram said: "The opportunity is now to build on that and improve the roads infrastructure, in particular for Ellon, Fraserburgh and Peterhead.
"I hope this committee can do what it can to give whatever emphasis to Nestrans to support the recommendations of the Buchan area committee.
"Hopefully we can get some improvements, certainly in my lifetime.
"Given the fact I'm about to be 81 in a couple of weeks' time, I do suspect I won't see them, but we've got to work for the future generations.
"Any effort and any support this committee can give would be greatly welcomed in the Buchan area."
Peter Argyle, the committee chairman and council's deputy leader, said of the proposals: "It's going to be challenging, but that doesn't mean we shouldn't continue to try."