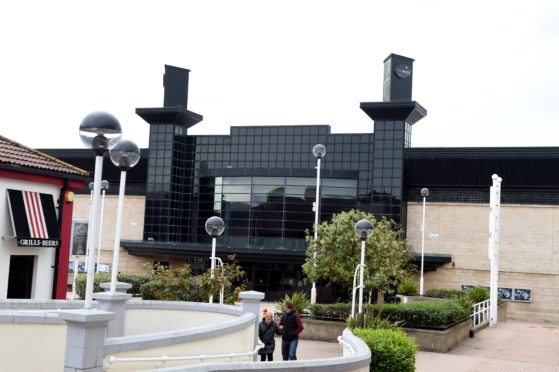 The biggest cinema chain in the UK, which owns two theatres in Aberdeen, is set to close all its screens after a devastating six months for the industry, according to media reports.
The Sunday Times has reported that Cineworld, which runs cinemas at Union Square and Queens Links, could shut its sites as early as this week.
Company bosses are said to be writing a letter to Prime Minister Boris Johnson and Culture Secretary Oliver Dowden this weekend, to tell them the postponement of major films such as No Time To Die has made the industry "unviable".
The latest film in the James Bond franchise has been delayed to April 2021, with Fast and Furious sequel F9 has also put its opening on hold.
James Bond film No Time To Die delayed again until April 2021
Other films to suffer delays amid the pandemic include horror sequel A Quiet Place Part II, superhero flicks Black Widow and Wonder Woman 1984, and Top Gun follow-up Maverick.
And some pictures such as Enola Holmes, or Disney's live action Mulan remake, skipped cinemas altogether in favour of a release on Netflix as distributors looked to get the best return on their investment.
Last month business improvement organisation Aberdeen Inspired reported the pandemic had caused a sharp decline in city centre footfall.
From late July to early September, numbers were down 55% compared to the same period last year. During the lockdown itself, footfall dropped 62%.
Aberdeen small business owners 'concerned' as new figures show Covid-19 footfall plunge
Chief executive Adrian Watson said: "Of course we have other cinemas to fill the gap, but there is a human element to this and a lot of people with uncertain futures.
"There are challenges in towns and cities right across the country and we need people to get behind local businesses and support their city centres."
George Street and Harbour councillor Michael Hutchison said the cinema chain's closure will leave many "worrying about making ends meet".
He added: "While the cinemas have been quiet by their usual standards, they will still be drawing people into town.
"These closures will have an impact on bars and restaurants that are already struggling."
Cineworld reopened most of its cinemas in July when lockdown measures were eased across the country.
It had announced a £1.3 billion loss for the six months to June, as a result of the temporary closure of its screens.
The chain is the largest in the UK, and second-largest in the world behind Chinese brand Wanda.
It also operates the Picturehouse, Regal, Cinema City and Yes Planet brands.
Cineworld Action Group, an organisation formed by the cinema chain's UK employees, claimed staff had to learn about the move from the front page of yesterday's Sunday Times.
Words cannot express how this feels. Solidarity to all of our colleagues across Cineworld and Picturehouse. 💔

— Cineworld Action Group (@cineactiongroup) October 3, 2020
A statement said: "We have found out vital information about our jobs from the media throughout the pandemic.
"Workers have been left out of discussions that should've included our voices.
"However, in this case, it goes beyond belief."
A Cineworld spokesman said: "We can confirm we are considering the temporary closure of our UK and US cinemas, but a final decision has not yet been reached.
"Once a decision has been made we will update all staff and customers as soon as we can."